Please follow the procedure below to get your license authorized.

1. Download and install the M1 Le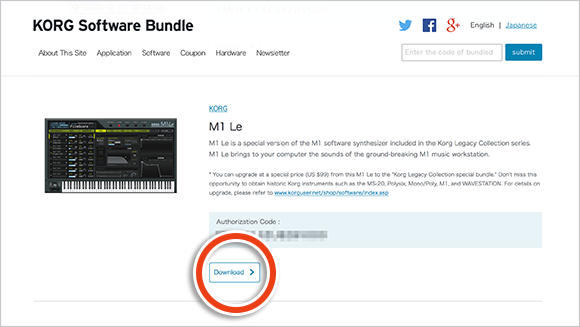 Write down the Authorization Code shown at KORG Software Bundle, and click "Download >".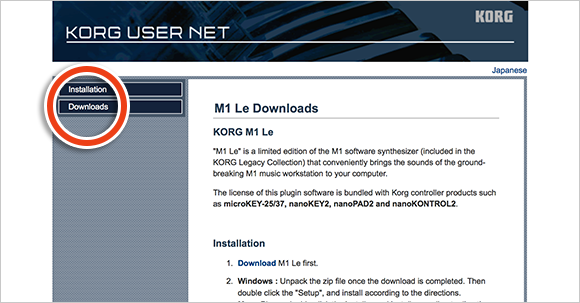 KORG USER NET opens up. Click "Downloads" in the upper left corner.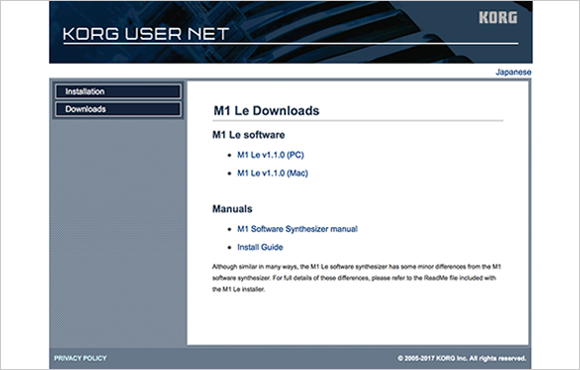 Download the M1 Le for your computer.
Windows: Download the installer (a zip file), unzip it, double-click Setup, and follow the instructions to install the M1 Le.


Mac: After downloading and mounting the M1 Le installer on your desktop, double-click the installer, and follow the instructions to install the M1 Le.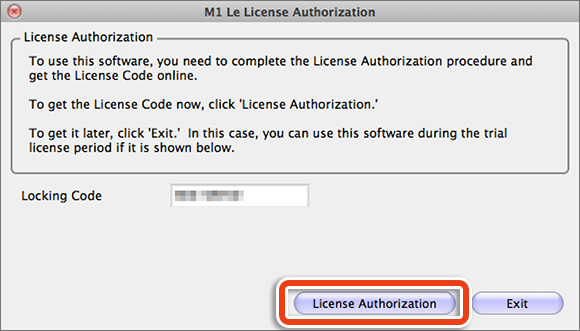 After installing the M1 Le, authorize it over the Internet.

The M1 Le License Authorization window appears when you run the M1 Le. Click "License Authorization".

When you skip the license authorization by clicking "Exit", you can use the M1 Le for ten days as a trial period.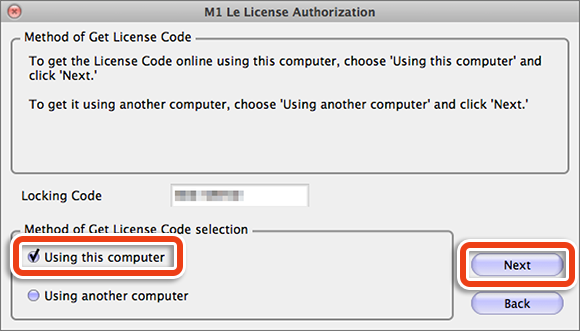 Confirm that "Using this computer" is checked on the screen, and click "Next".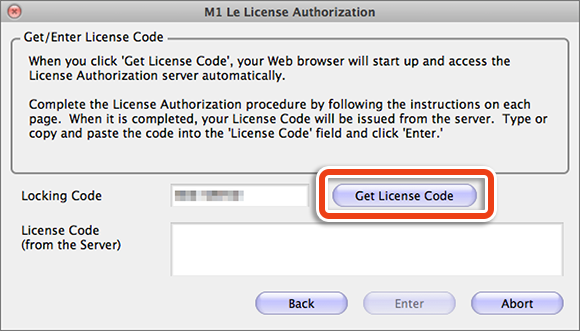 Click "Get License Code" on the next screen.

The web browser opens up, and starts accessing the "KORG USER NET", the dedicated site for KORG users.

2. Register yourself at KORG USER NET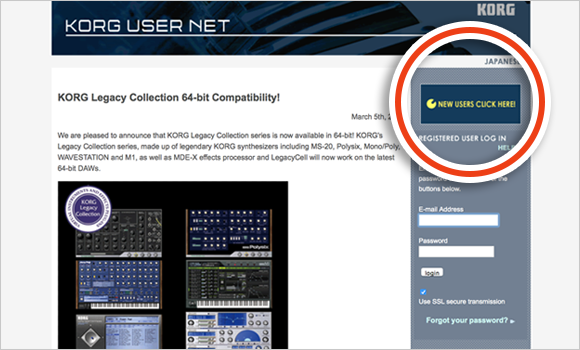 The login scree appears when you access the "KORG USER NET". If you haven't register yourself before, click "NEW USERS CLICK HERE!". If you have already registered yourself, log into the site, and click "REGISTER PRODUCT".

Please make a memo of the email address and password that you specified on the new user registration screen. These are required to log into "KORG USER NET" again.

3. Register the M1 Le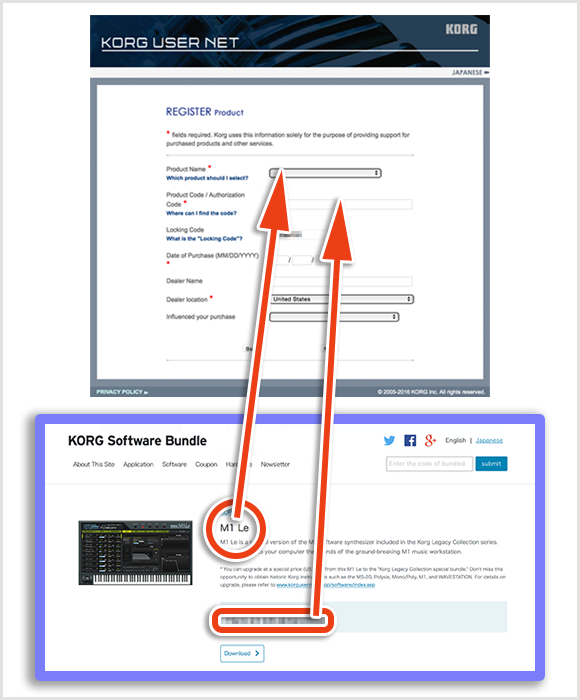 The code specific to your computer will be entered automatically into the "Locking Code" field.

Enter the name of product, purchase information, etc., and the Authorization Code according to the instructions shown on the screen.


4. Get the License Code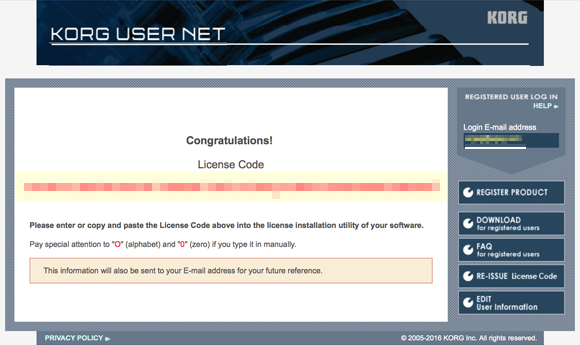 The Licence Code appears after registering the M1 Le.

Write down the code correctly. (The License Code will be emailed after completing the license authorization.)

Click "Close" to quit the web browser.

5. Get the M1 Le authorized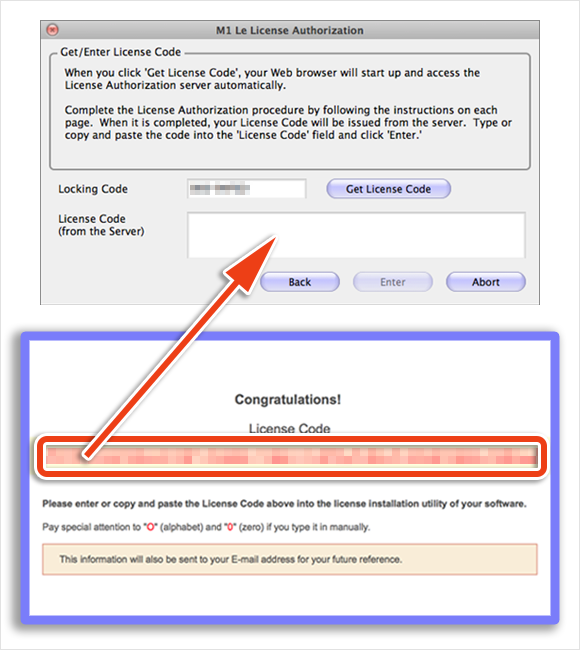 Enter the issued License Code into the field on the M1 Le license authorization screen (you can enter the code by copying/pasting it), and click "Enter".

Click "OK" shown on the screen indicating the completion of license authorization to conclude the authorization.

* You need to get a new license code when you switch your computer.

After log into "KORG USER NET", click "RE-ISSUE License Code", and follow the instruction shown on the screen.

* You can use this software only by yourself, and only on one computer at a time.