In Remote Install, Darwin or Module gadgets will be transferred from iPad to iPhone. (In-App Purchase content will not be transferred.)

1. Prepare your iPad and iPhone by installing the latest iOS.

2. Enable your same "iCloud account" and "iCloud Drive" on both devices.

3. Connect to the same "Wi-Fi network" on both device.
(Please turn off "Bluetooth" to get a stable connection.)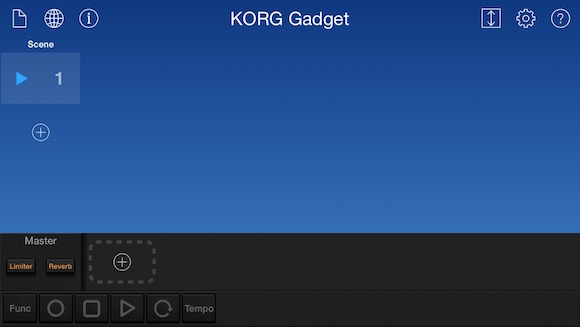 4. Launch KORG Gadget on both devices (iPad and iPhone).
* Disable Auto-Lock is required.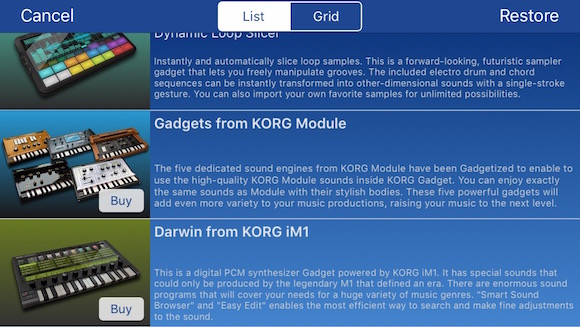 5. Tap Darwin or Module "Buy button" on the iPhone.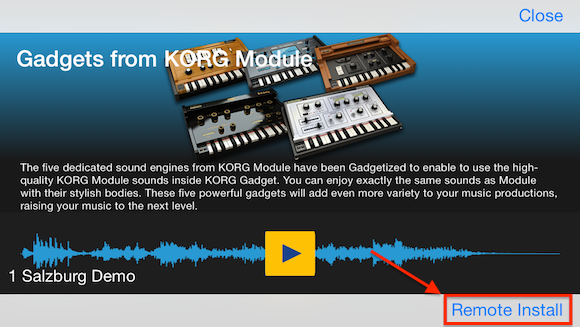 6. Tap "Remote Install button" on the iPhone.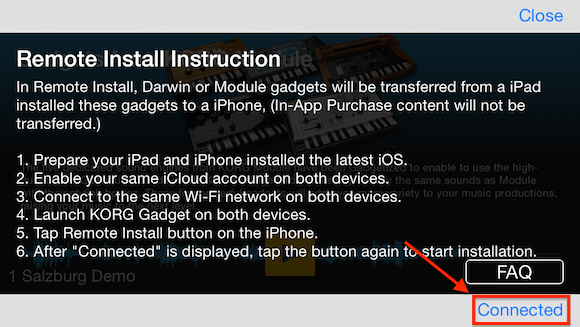 7. After "Connected" appears on the screen, tap the button again to start installation.