Show all key on Piano Roll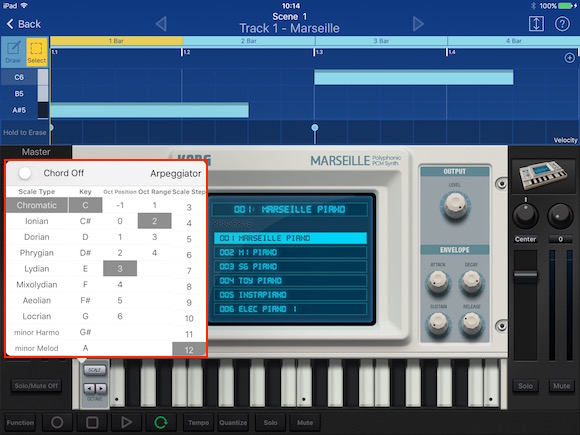 ・Set the Key-Scale setting to C-Chromatic with Key C, Scale step 12.
---
Record glissando or any off-beat sequence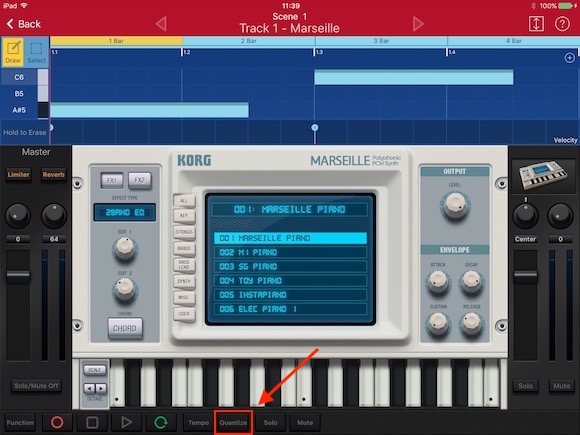 ・Turn off Quantize in the transport section.
---
Transpose multiple note events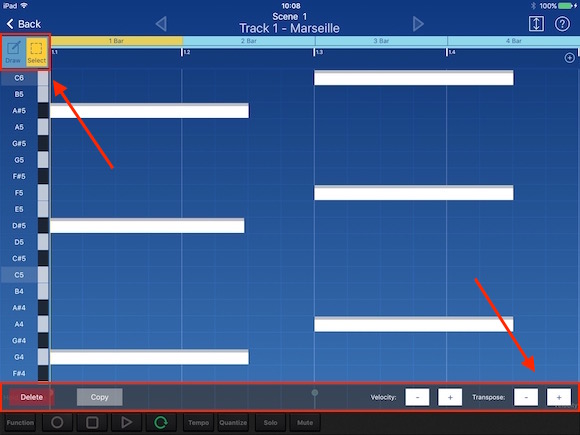 ・Tap "Select" mode, enclose note events then tap Transpose.
---
Noticed the "Note Fold" function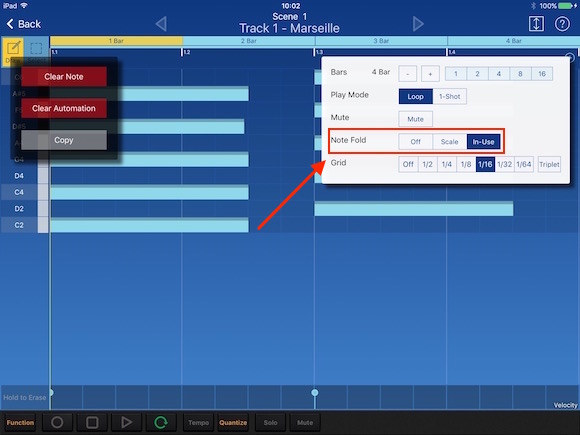 ・"In-Use" can filter out unnecessary notes in the piano roll editor.
---
Preview presets without closing the browser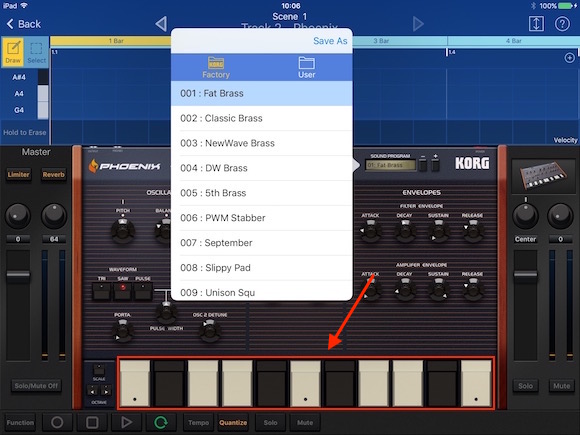 ・Avoid tapping the keyboard / trigger pad area.
---
Set a name tag to track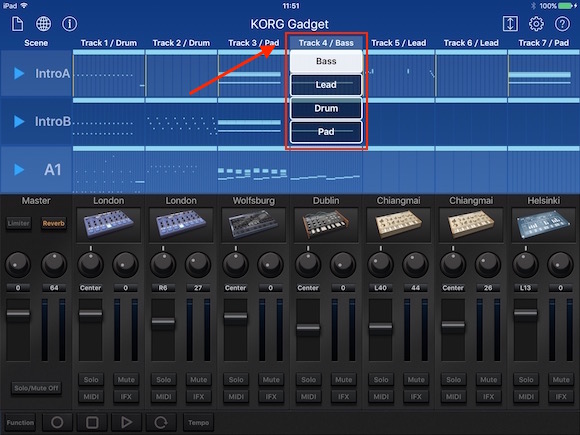 ・Tap-hold the "track" letter in upper area of the main view.
---
Set a name to scene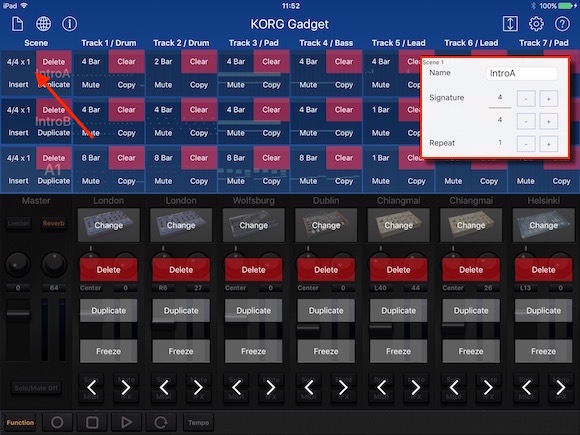 ・Press the "Function" on the main view. Tap the "4/4 x 1" in the scene, you can enter a name in the "Name".