If you are unable to authorization, the cause may be the following. Please select the appropriate item.


---
I don't know the product code

Please check the "product code" in the email sent to you at the time of purchase. If you did not receive the email, please check "My Account > View Purchase Details" in the KORG Shop or please contact our support team here.



---
The product code is already has been used

You may have already registered the product. The product code will be tied to the KORG ID that was activated for the first time, so you will not be able to activate with a new KORG ID.

In this case, please log in to your KORG ID and check the "Registered Products" section. The product code is displayed under the product name. If the product is not registered in your KORG ID, please contact our support team here.



---
Online authorization is not possible (offline authorization)

Please download and install KORG Software Pass first. If your computer is not connected to the internet, you will see the screen below. Please follow the on-screen instruction to complete offline authorization.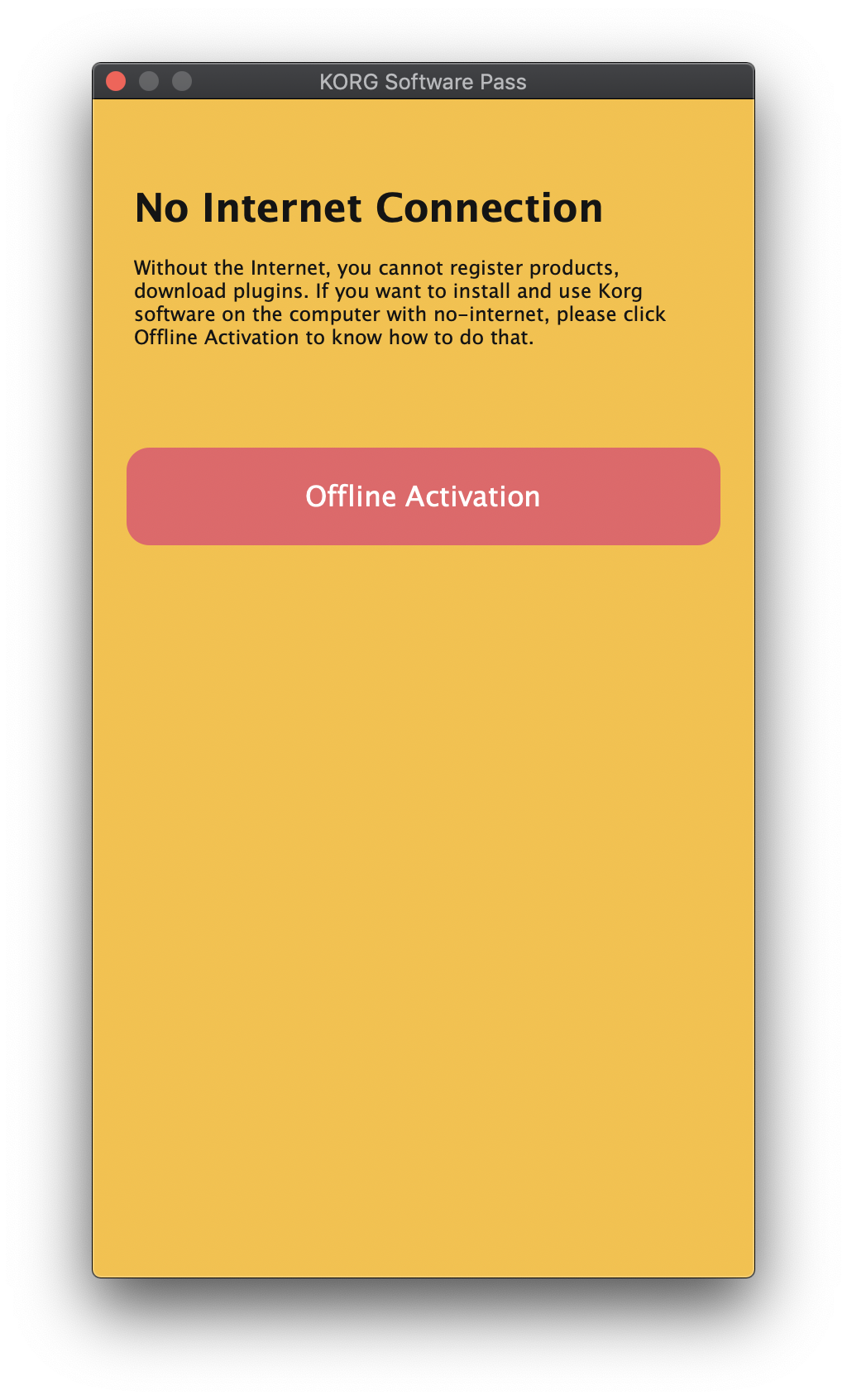 If you would like to perform offline registration on an online computer, please click "Register new product" in the top right corner of the screen. On the next screen, input your product code then click the "Start" button while holding down the shift key.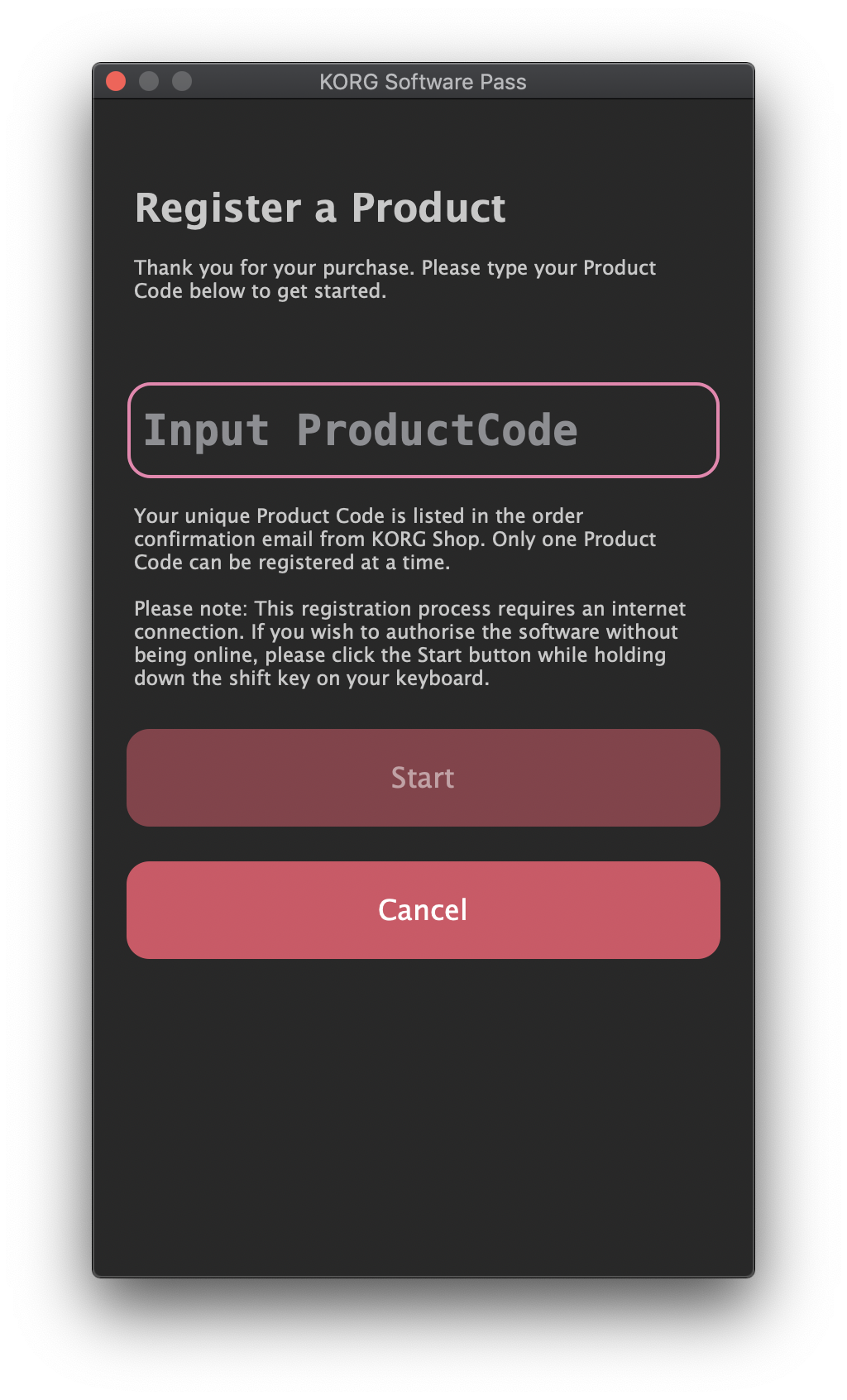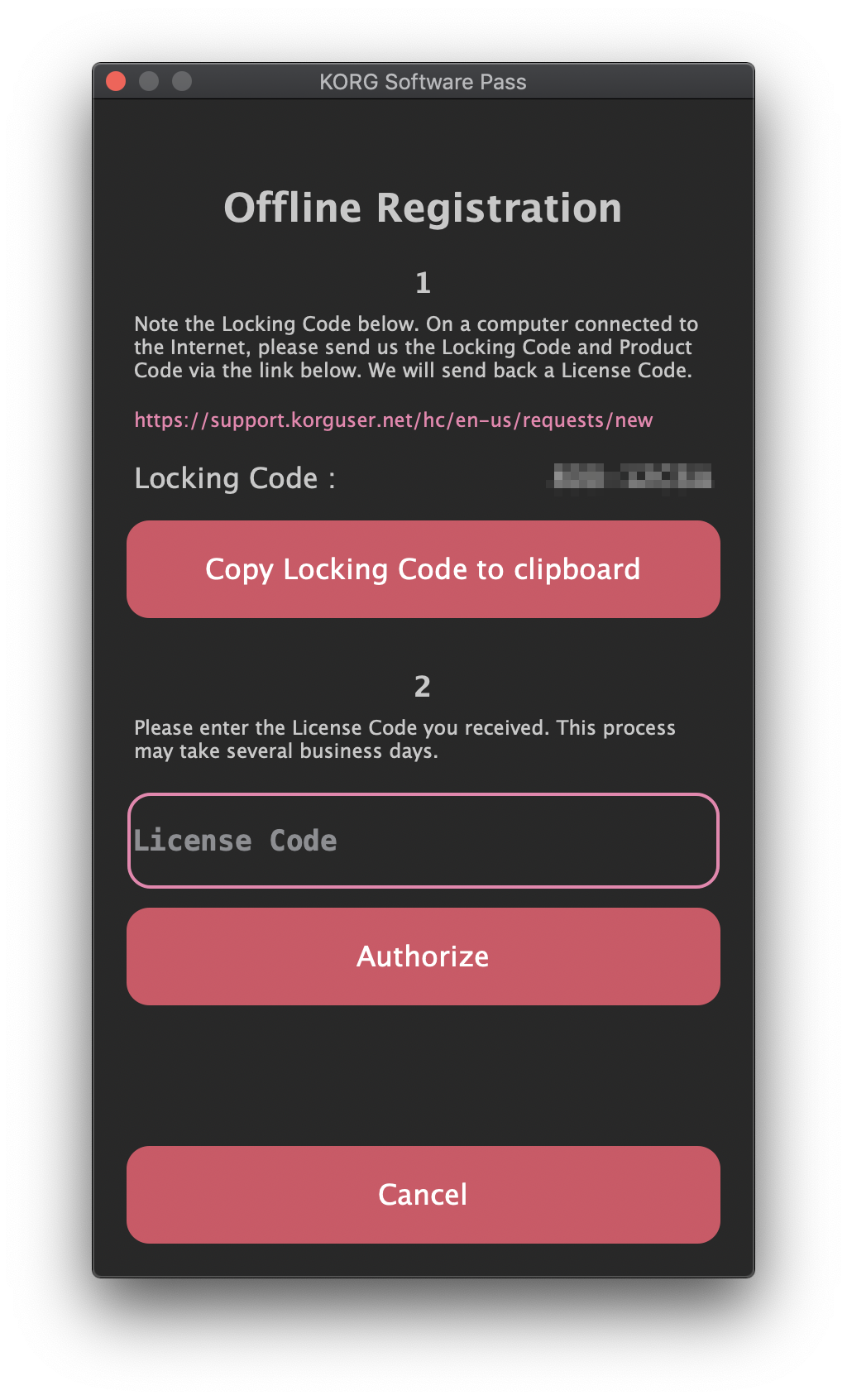 Next, please note the "Locking Code" displayed in the "Offline Registration" section, then log in to your KORG ID and go to the "Offline authorization" section to obtain your license code.

・KORG ID | Offline authorization (Login to KORG ID is required.)

Enter the product code and locking code to get a license code. Enter the issued license code in the "License Code" field of KORG Software Pass to complete the authorization. If you have trouble with offline activation, please contact our support team here.