1. Open the Setting menu (Start > Settings ).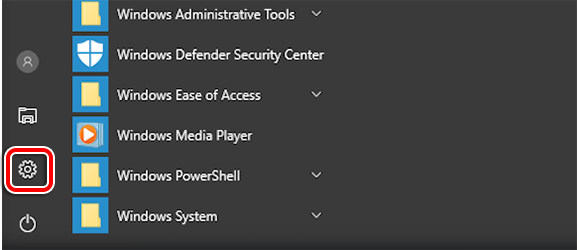 2. Click Apps.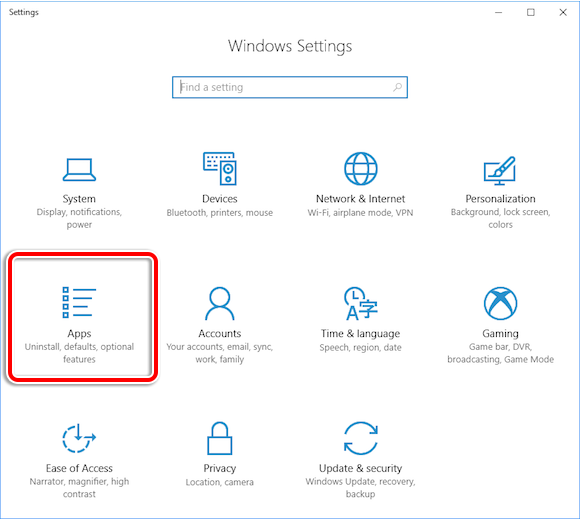 3. You'll see a list of the apps and features on your PC. Find the "KORG BLE-MIDI Driver for Windows", click it, and then click "Uninstall".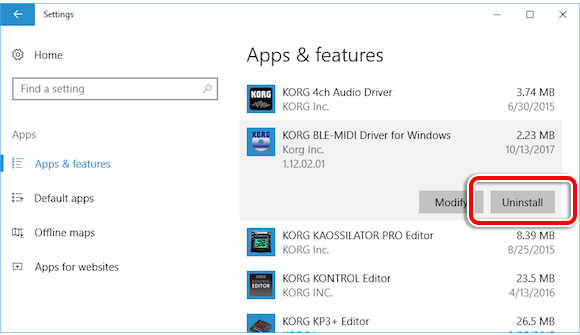 4. You will see a pop-up window informing you that this app and its related info will be uninstalled. Hit "Uninstall" to complete the process.
5. You may also see a pop-up asking Do you want to allow this app to make changes to your device, hit "Yes" to proceed.