First, select the Marseille synthesizer gadget.

1. Bring up the overview.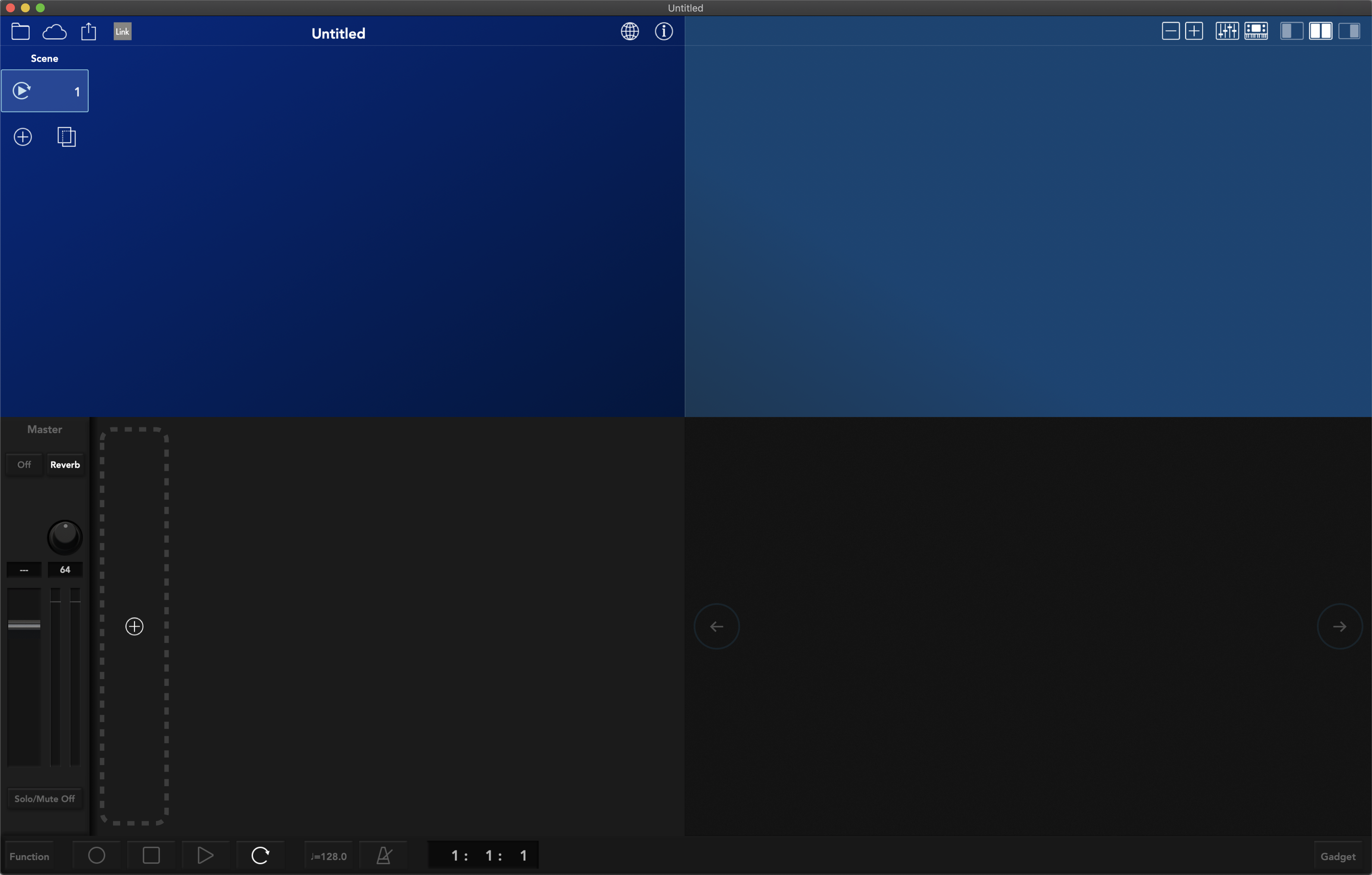 2. Click on "add track" to add tracks.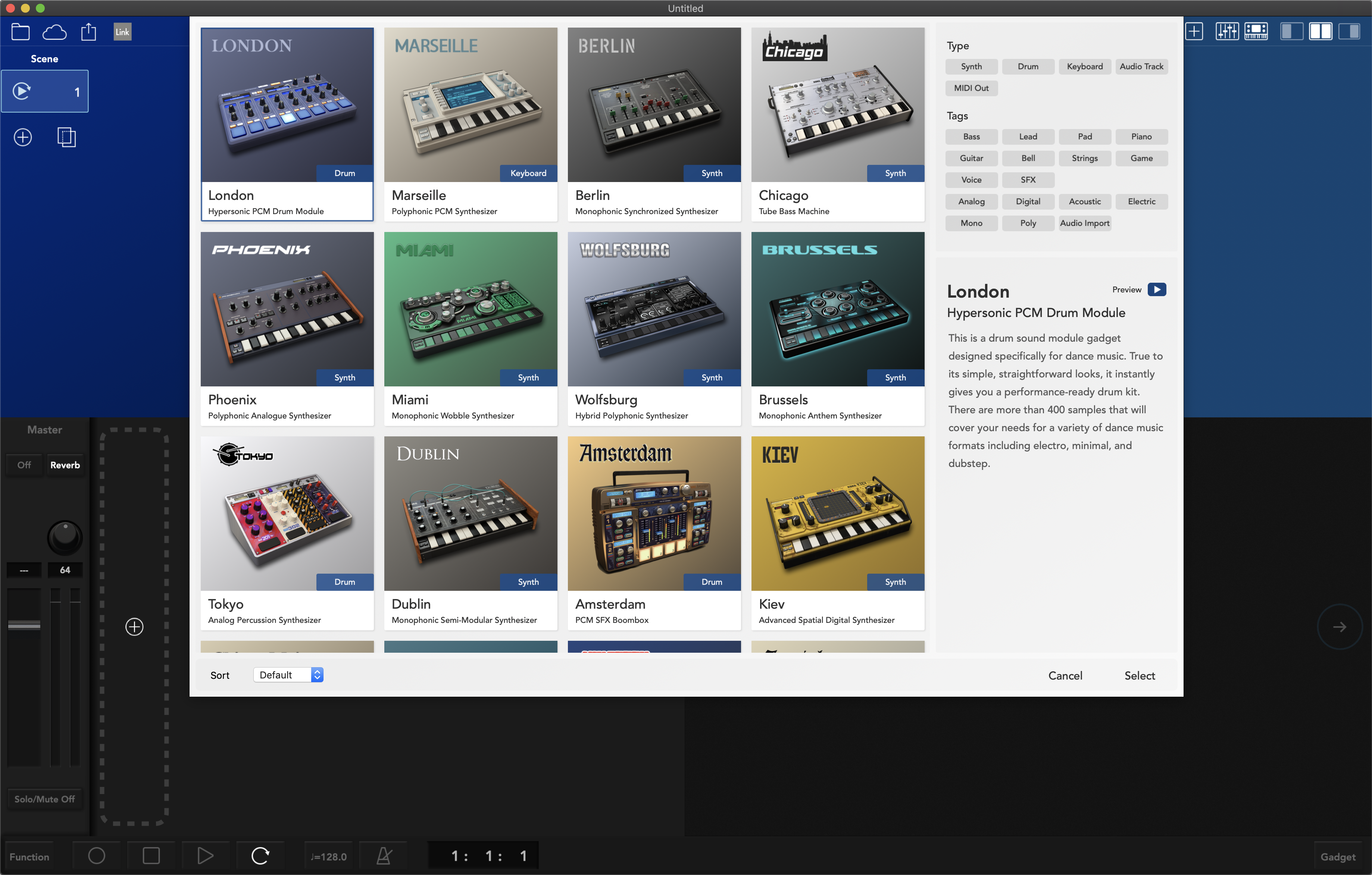 3. Once the gadget selector comes up, select Marseille.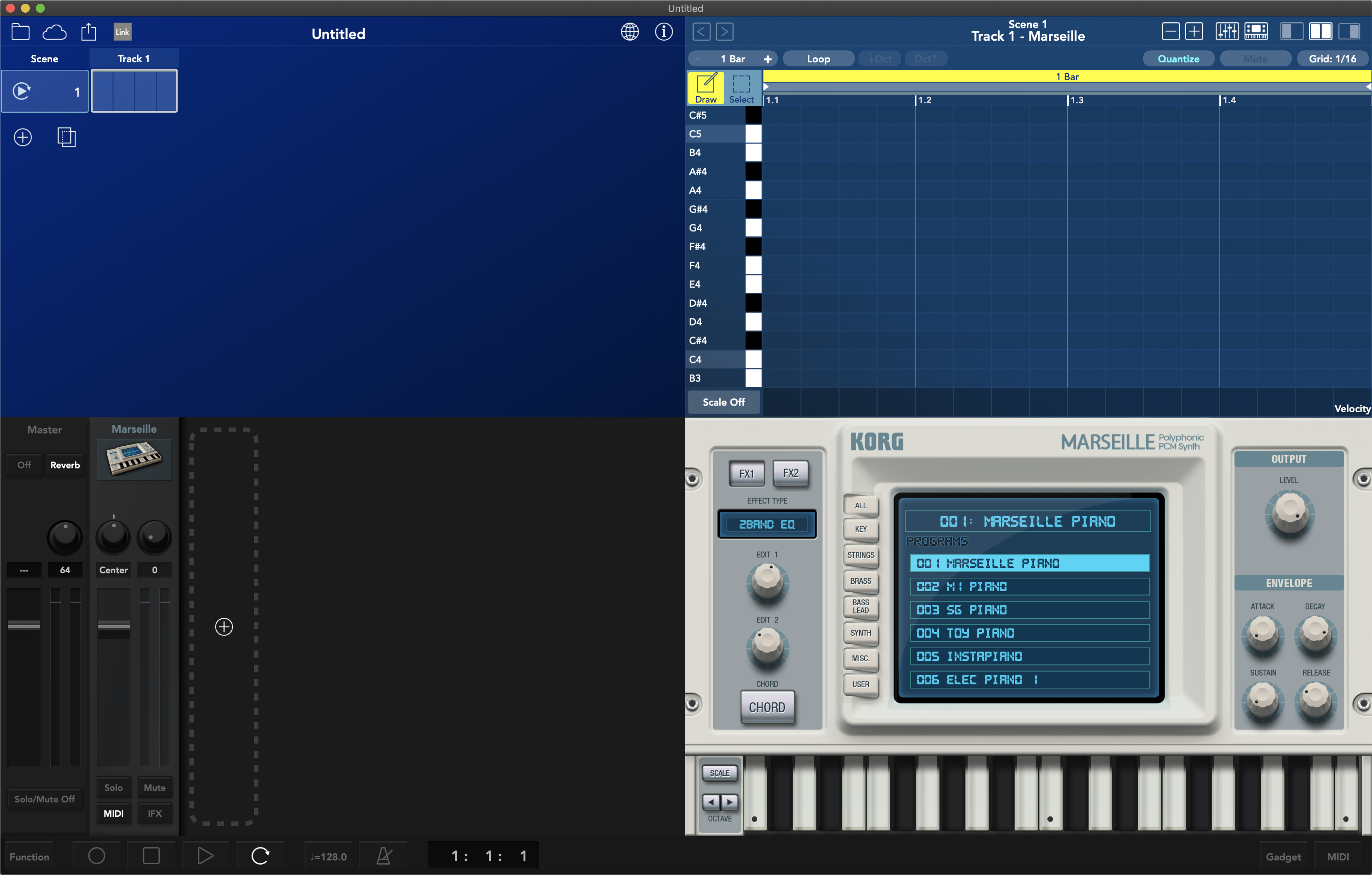 4.Marseille will be displayed in the gadget editor on the right.
Try placing a note down on the part of the piano roll you want to.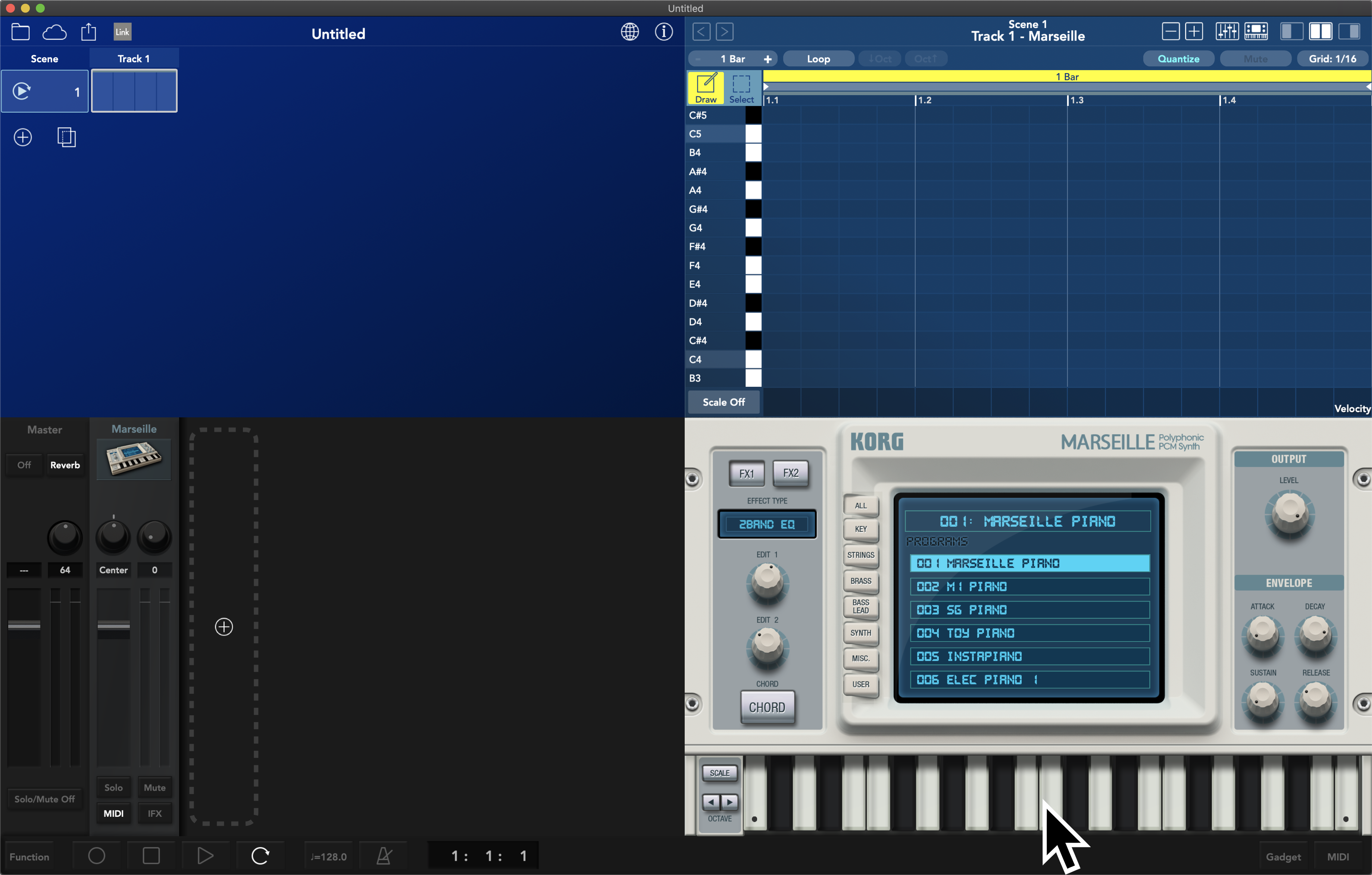 5. Drag the note to change the position you want it to be in.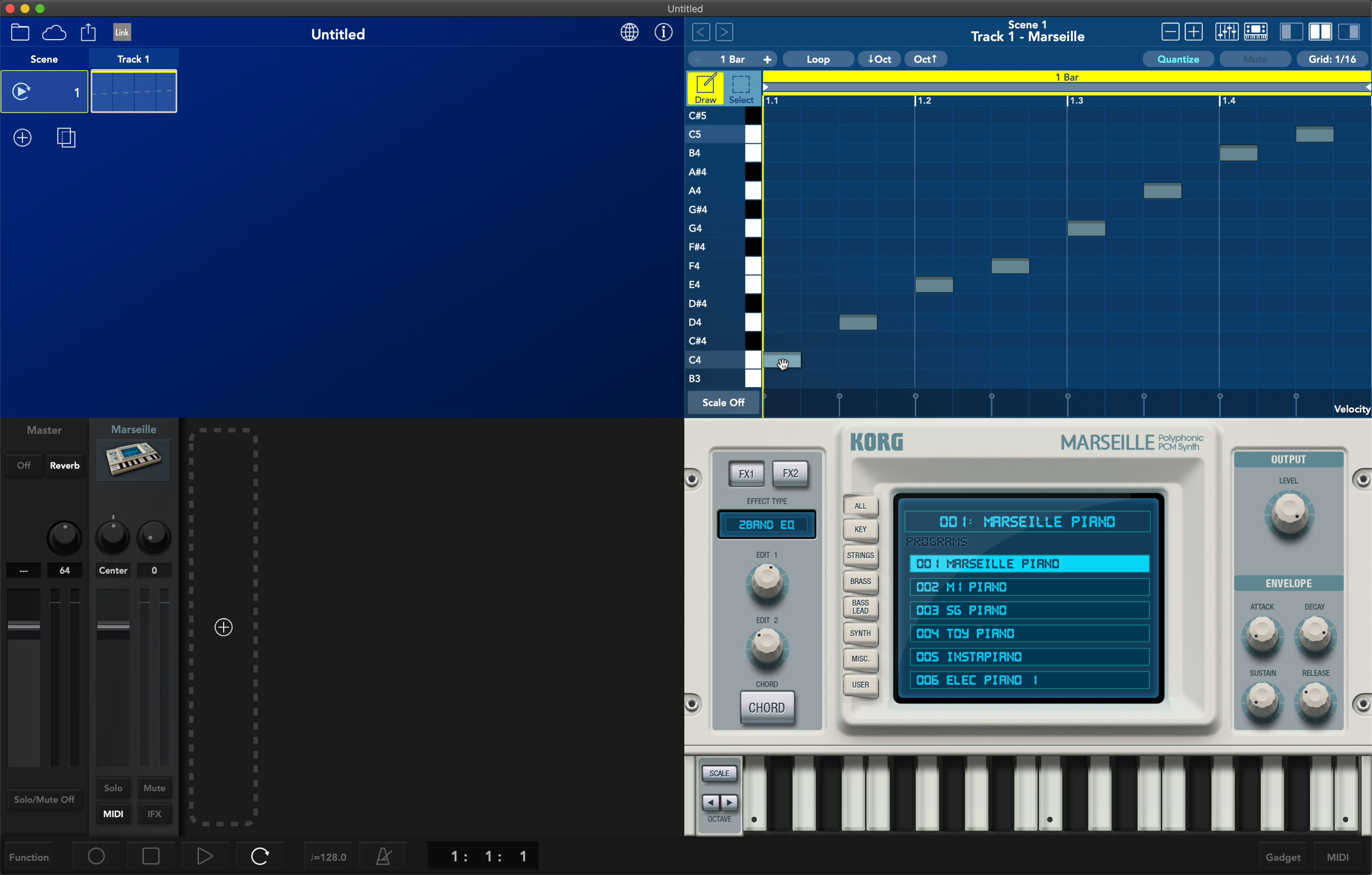 6. Drag the right edge of the note to change its length.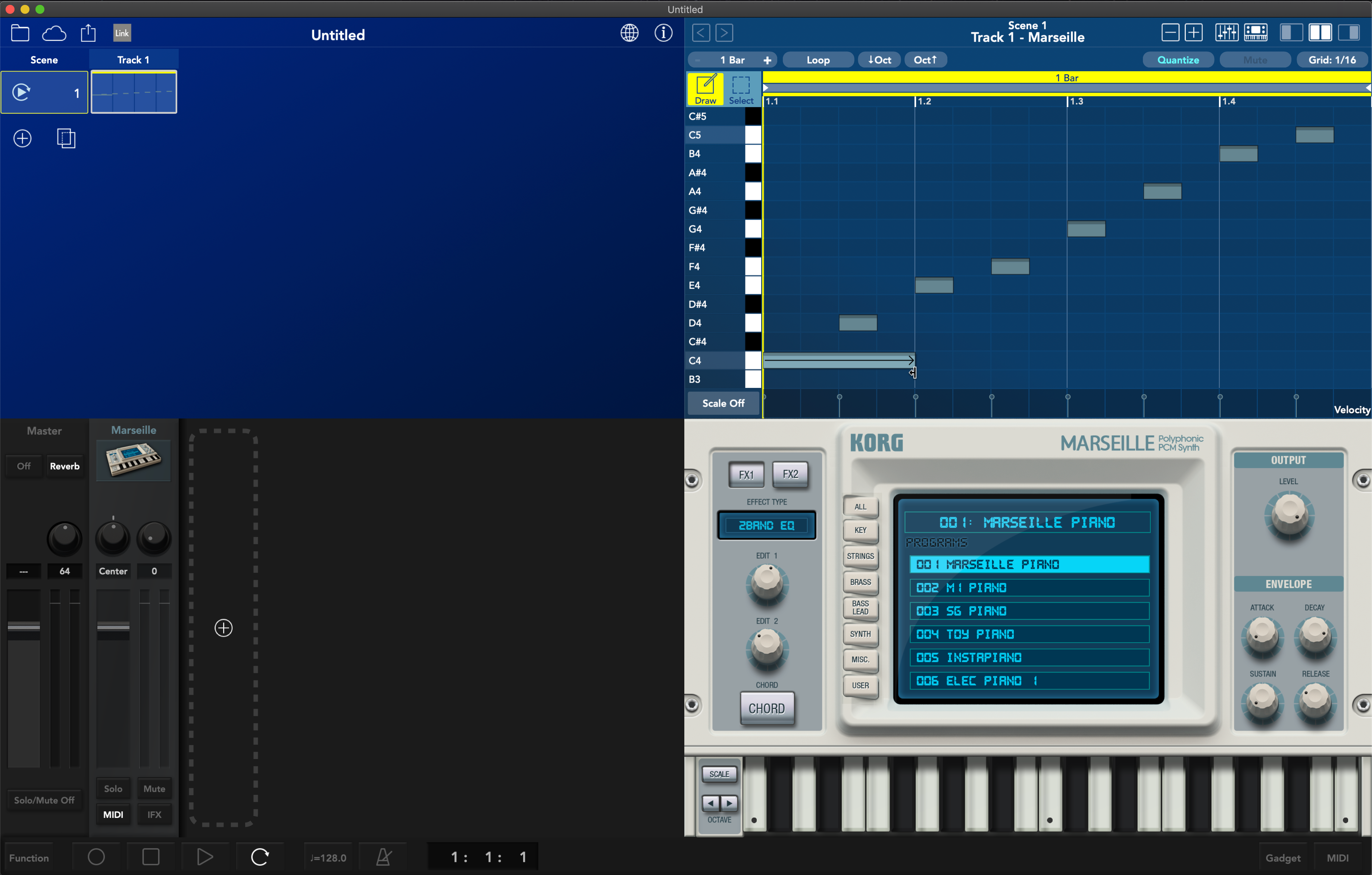 Tips Details for piano roll can be checked with the Gadget editor and Editing note.