You can sync Gadget for Mac and iOS easily using iCloud Drive. Songs made on Mac can be edited on your iOS devices, and further completed back on your Mac.*

1. Press the iCloud button in the header section.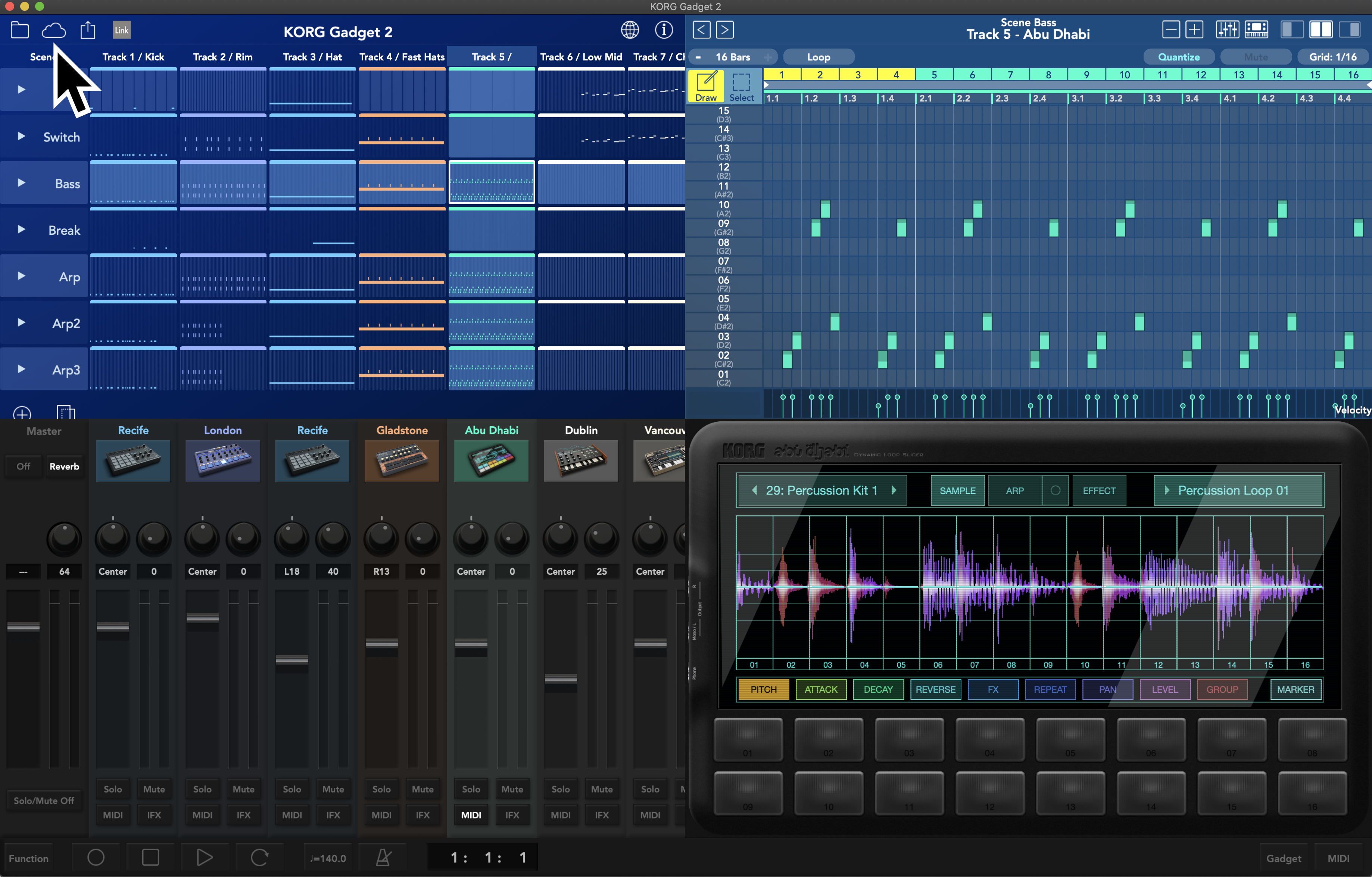 2. Select "Save on iCloud Drive" shown in the iCloud Drive menu.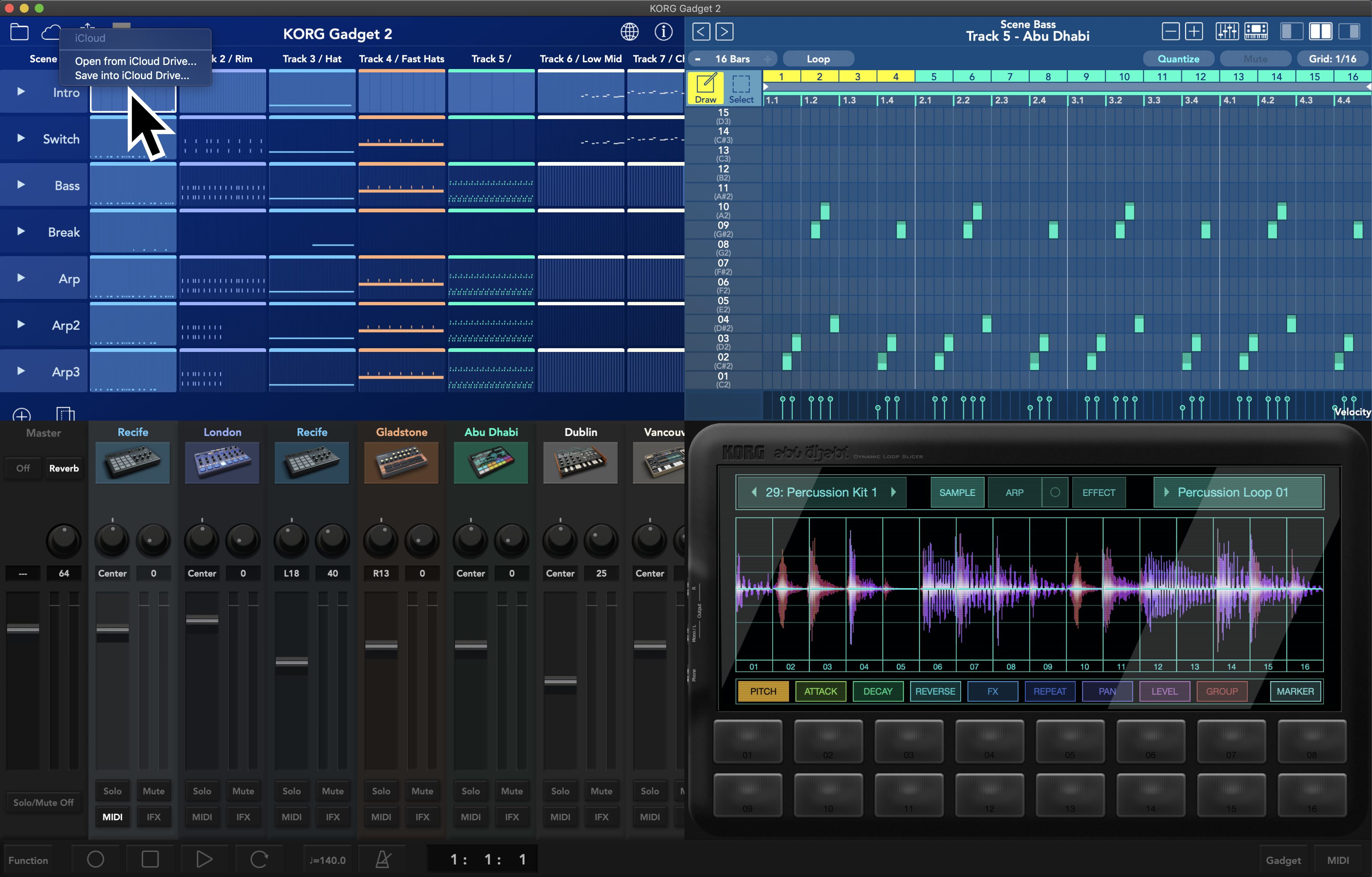 3. From the KORG Gadget folder displayed on the iCloud Drive, select whether you would like to open a file or save a file.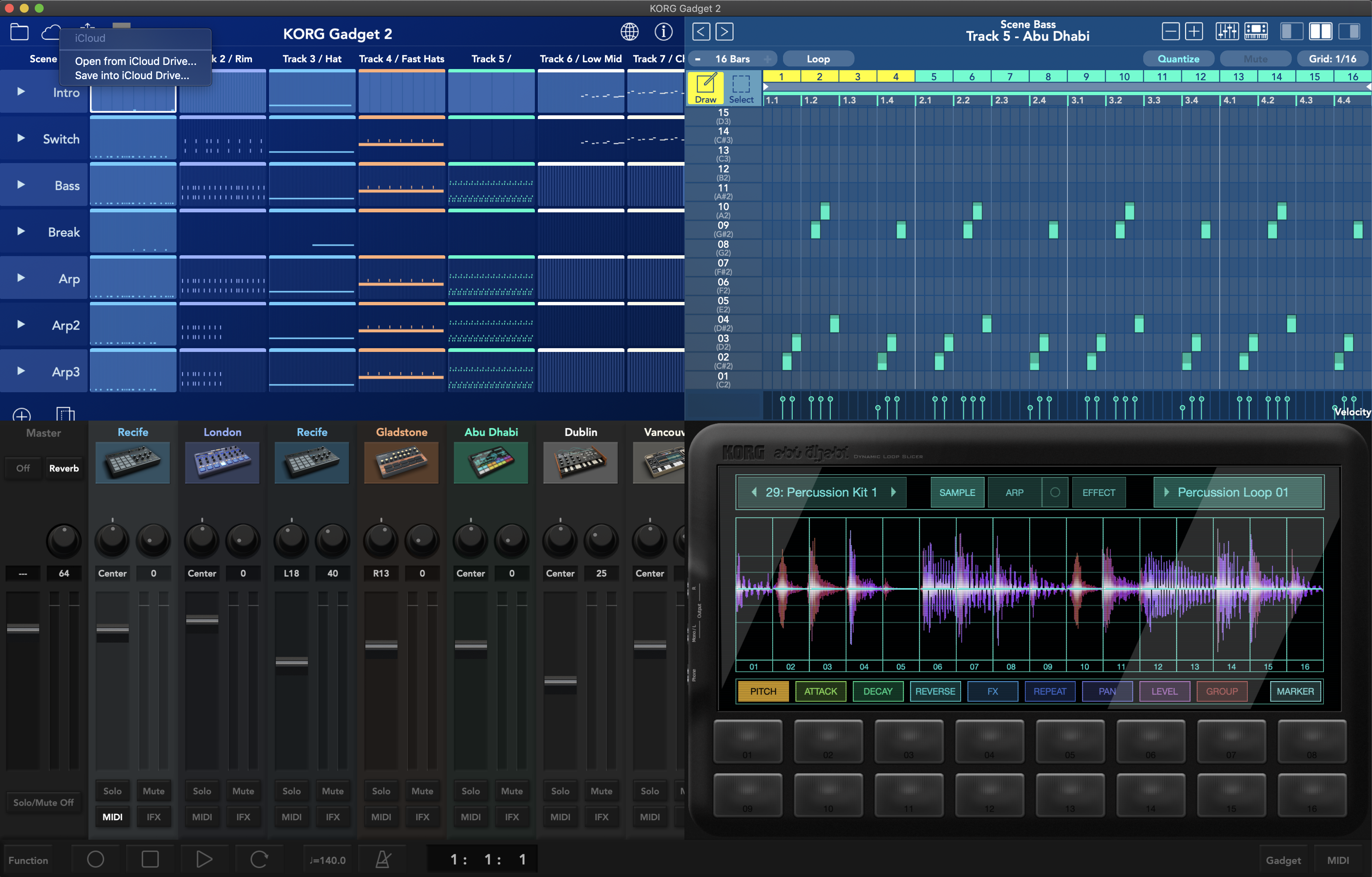 * You will be required to have an Apple ID, and have turned on iCloud Drive functions on your Mac and iOS devices.

Tips Pressing the iCloud button shown next to the KORG Gadget folder in the iCloud Drive will allow you to download files created on your iOS device.