Let's try changing the tone on the gadget.

1. Using the gadget's knobs, sliders, switches, and buttons, you can edit the tone. If there are multiple editing pages, you can tap on the buttons or switches to toggle between them.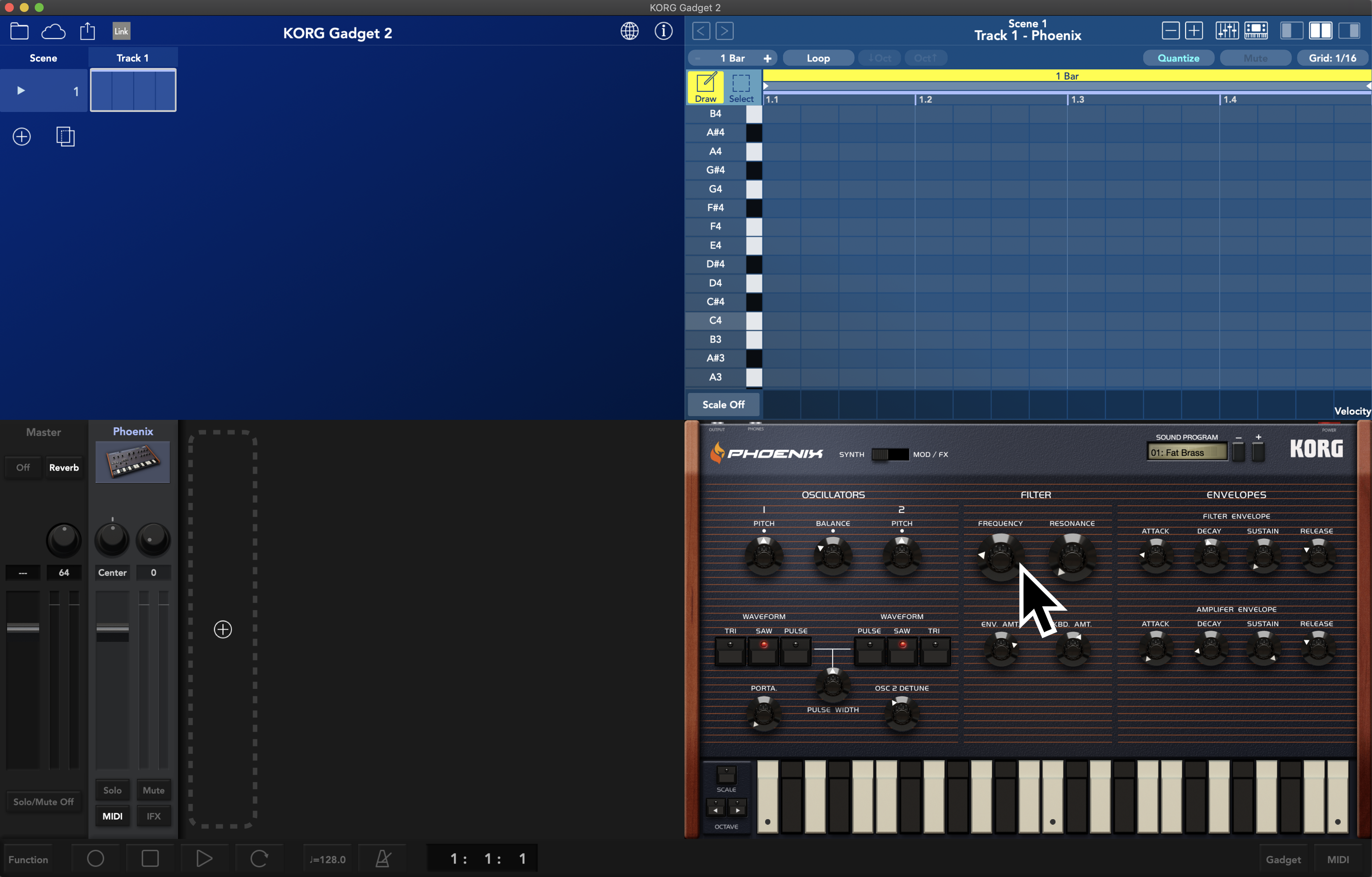 2. When saving the edited tone, select "Save As" from the browser on each gadget.
* Not available with Darwin, Milpitas, and Zurich.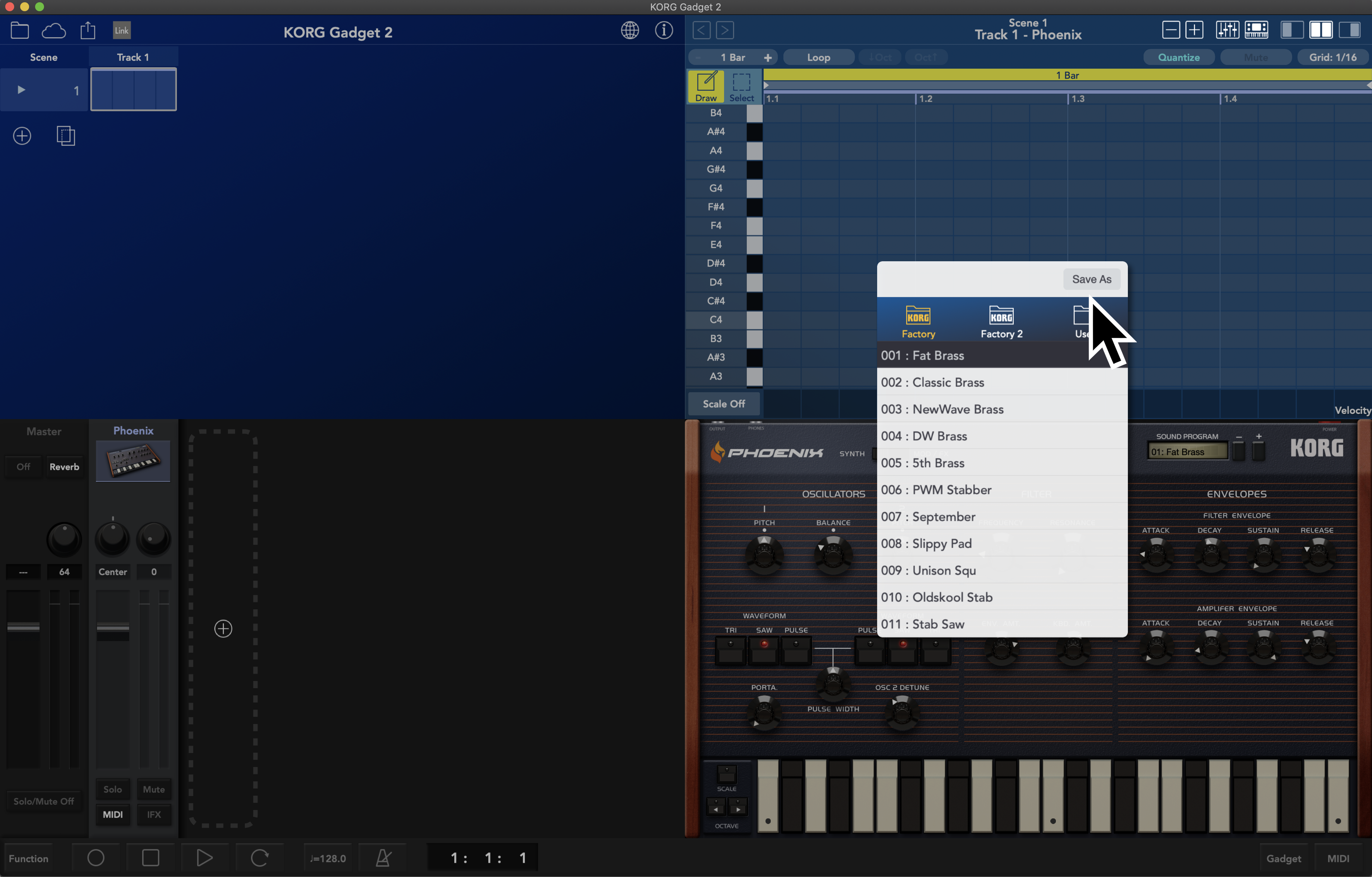 3. After entering the program name, click on "Save" to save.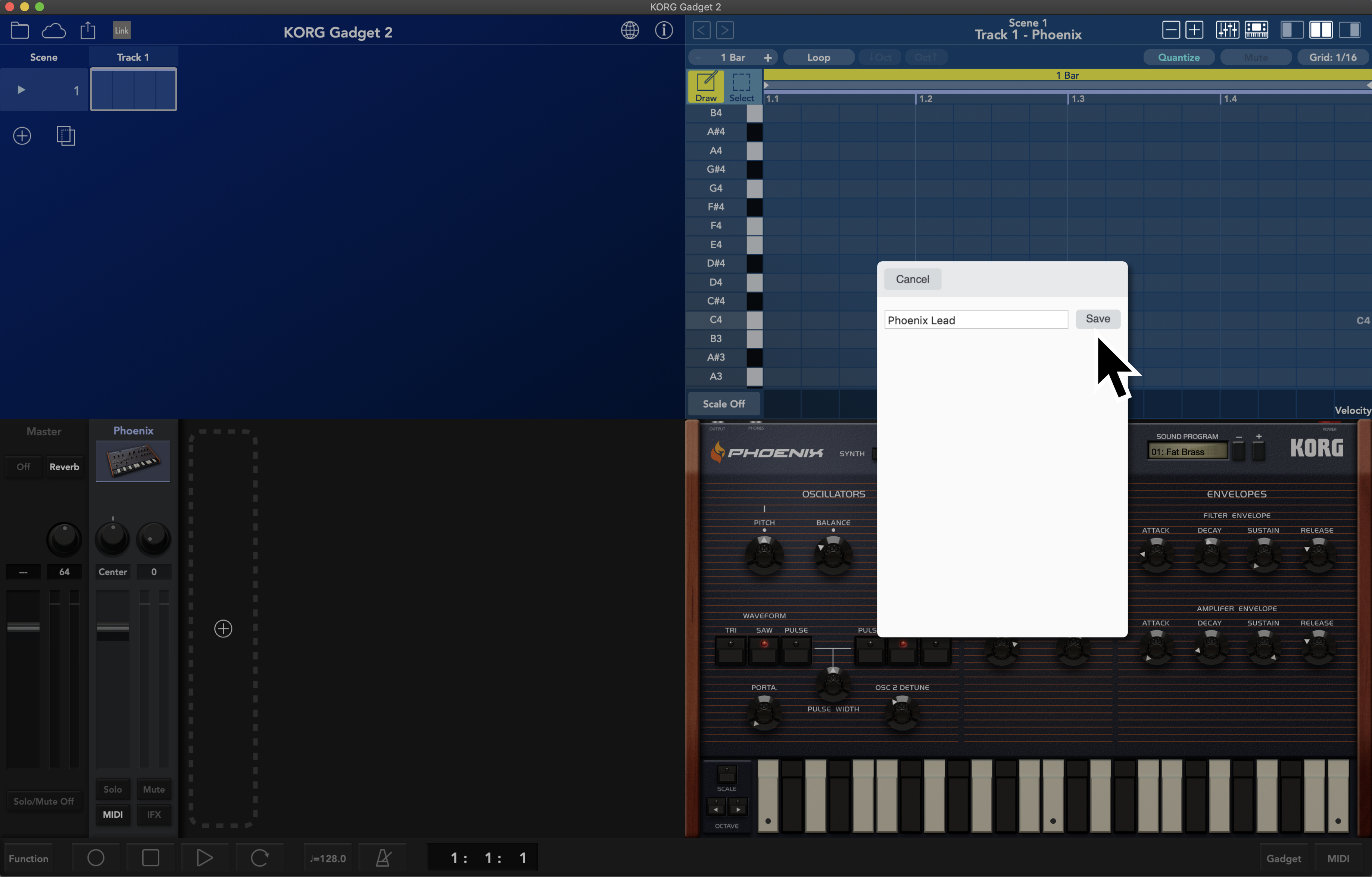 4. Select "User" from each gadget's program browser. By selecting the program you saved in step 2, you can load the edited tone.