Bilbao / AbuDhabi's user samples can be synced between Mac and iOS devices via iCloud Drive. By syncing via iCloud Drive, you can use your samples anywhere you go.*

1. Open the Bilbao / AbuDhabi sample list.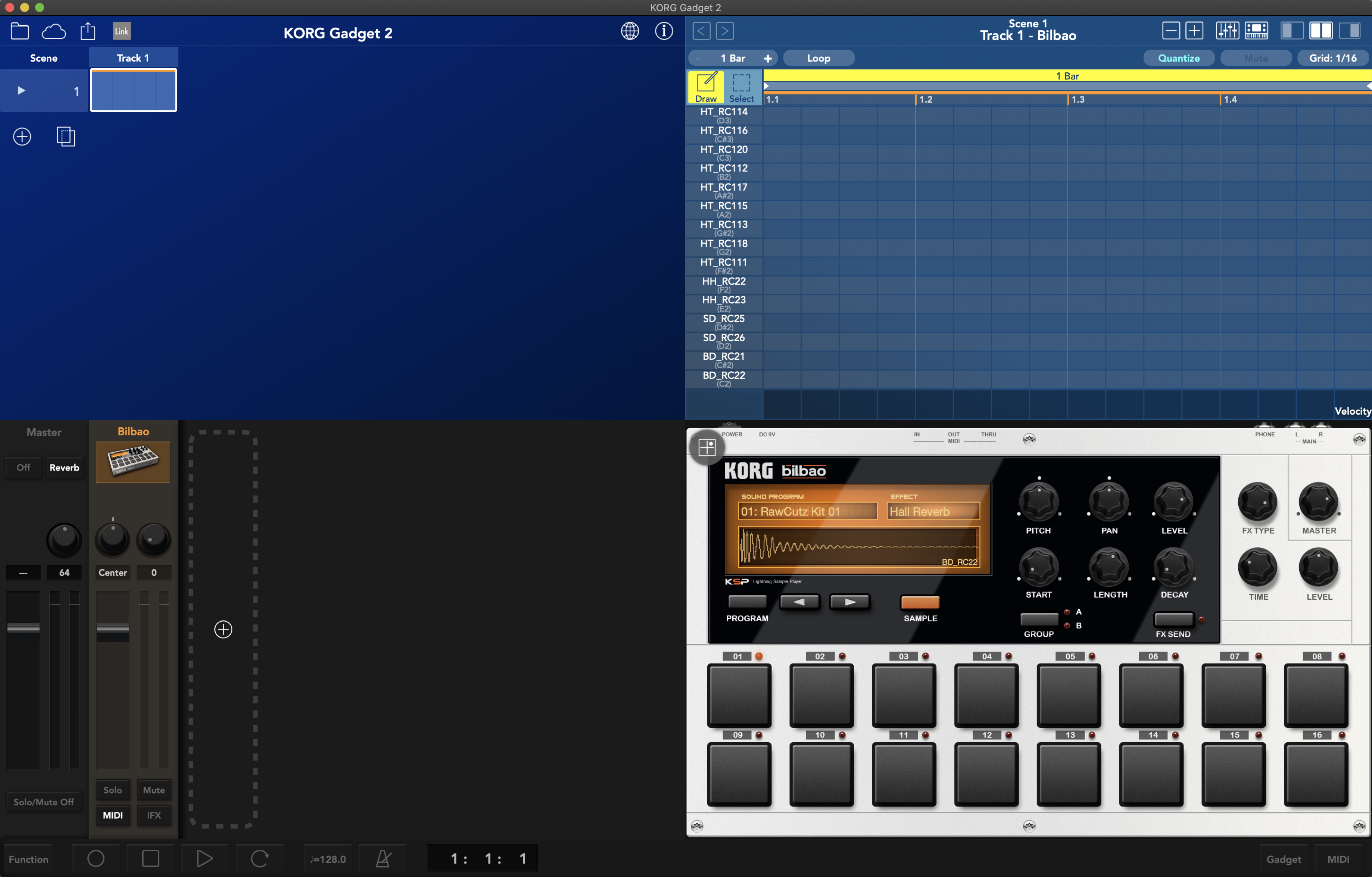 2. Display the user folder, and press the iCloud button on the right of the list.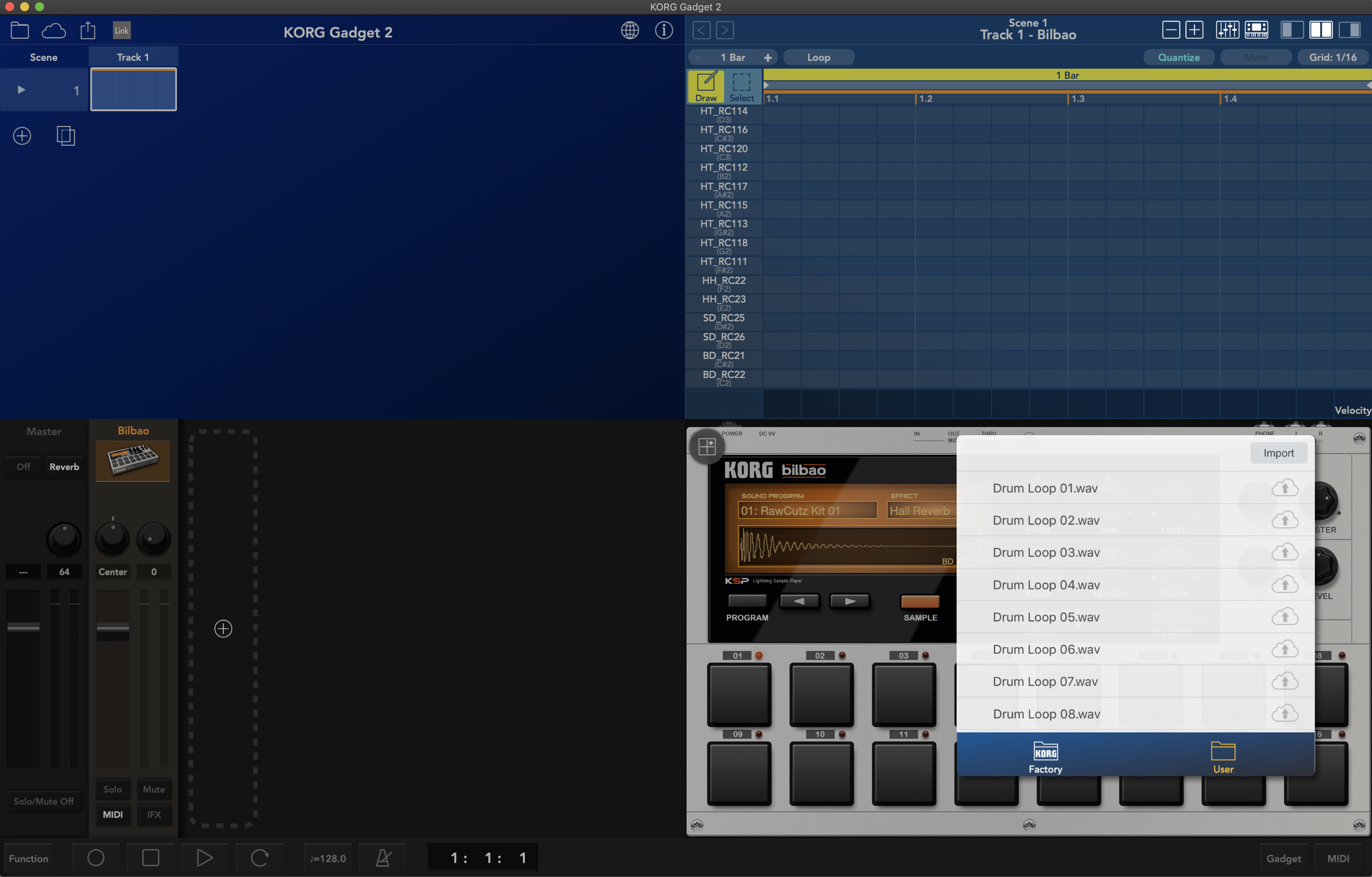 3.Once the iCloud button turns blue, the synchronization is complete. It has been synced with your iOS devices.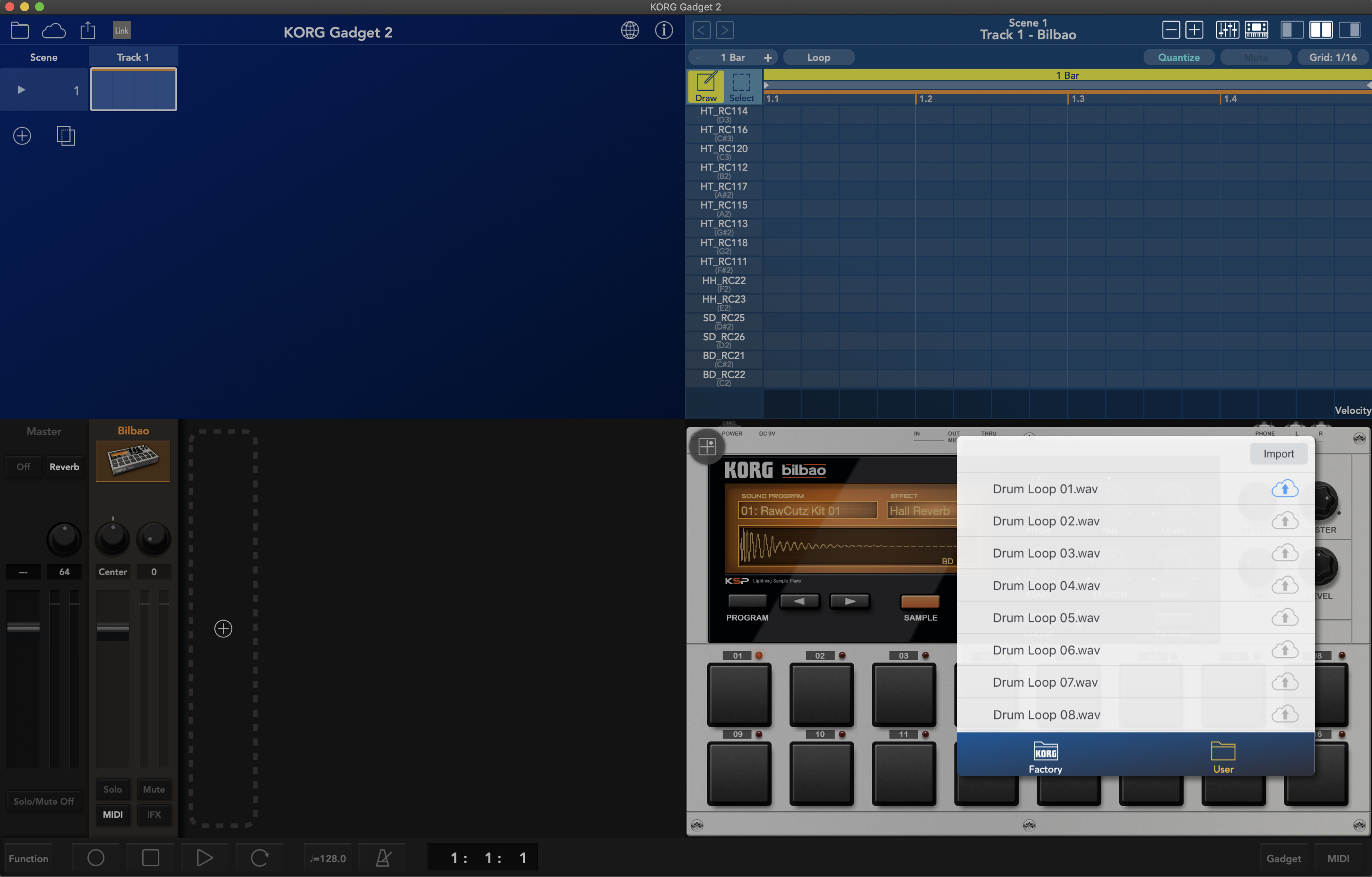 4. Disabling iCloud sync can be done by following the instruction backwards.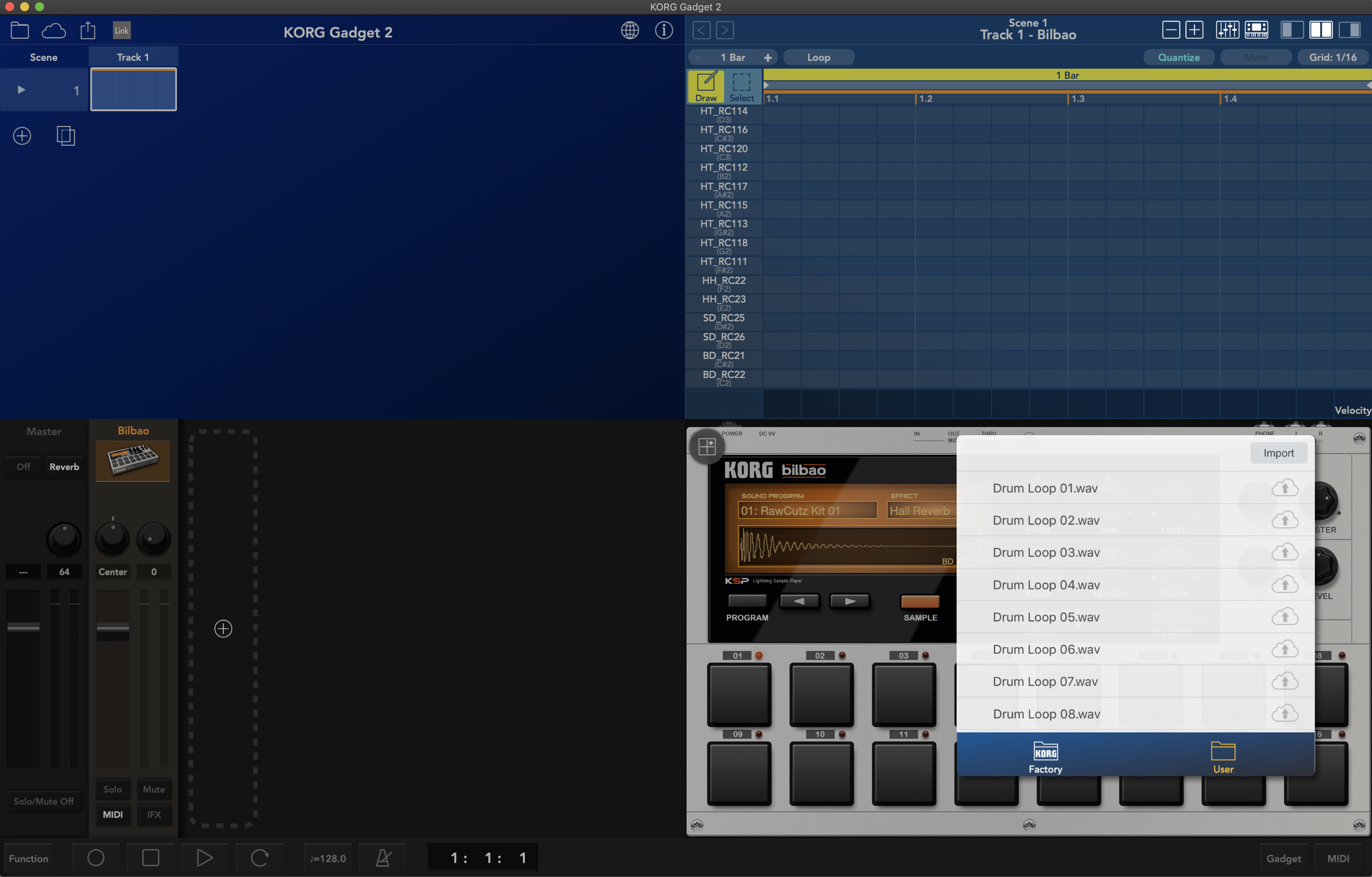 * You will be required to have an Apple ID, and have turned on iCloud Drive functions on your Mac and iOS devices.

※ While syncing, do not close Gadget for Mac, as this may cause data corruption and loss.