1. Please log into KORG ID and navigate to the offer page. You will have some coupon codes.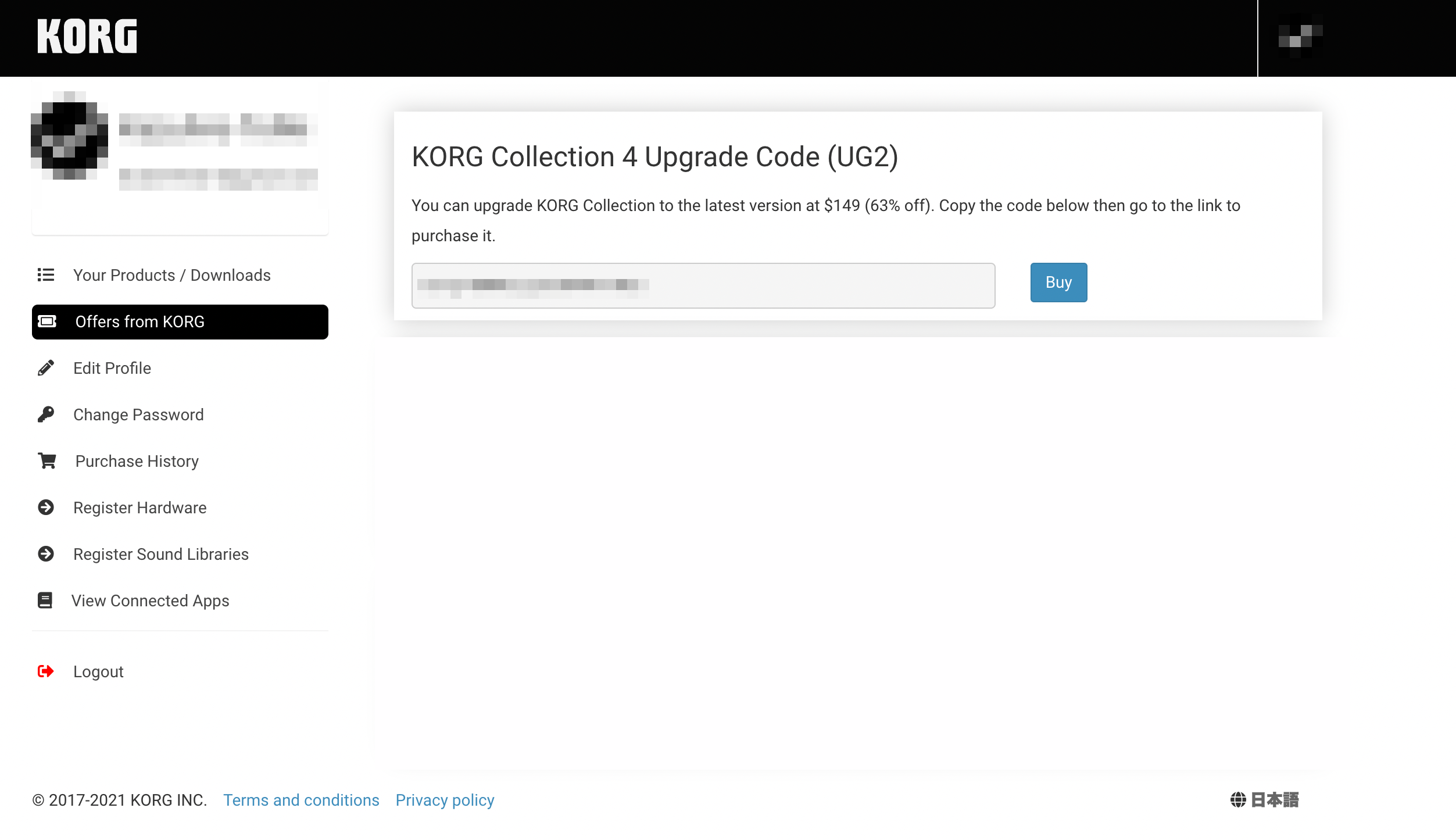 2. Copy the coupon code then click "Buy" button to go to KORG Shop.
3. Add the item to cart
4. Apply the coupon code to purchase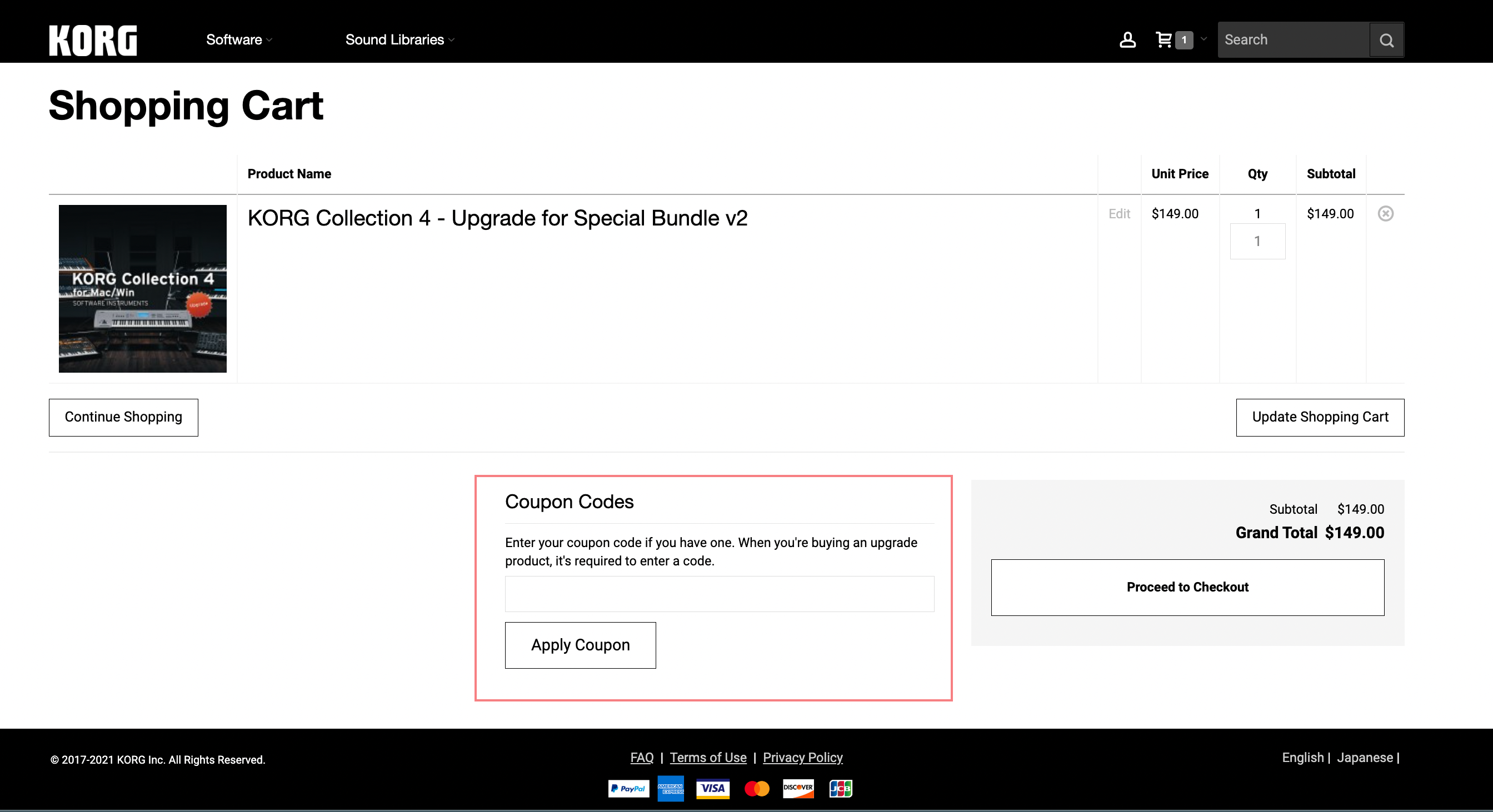 5. Following the instructions on the screen, proceed with the purchase procedure.
6. Please install the product according to the procedure described in the email after purchase completion.
Related links