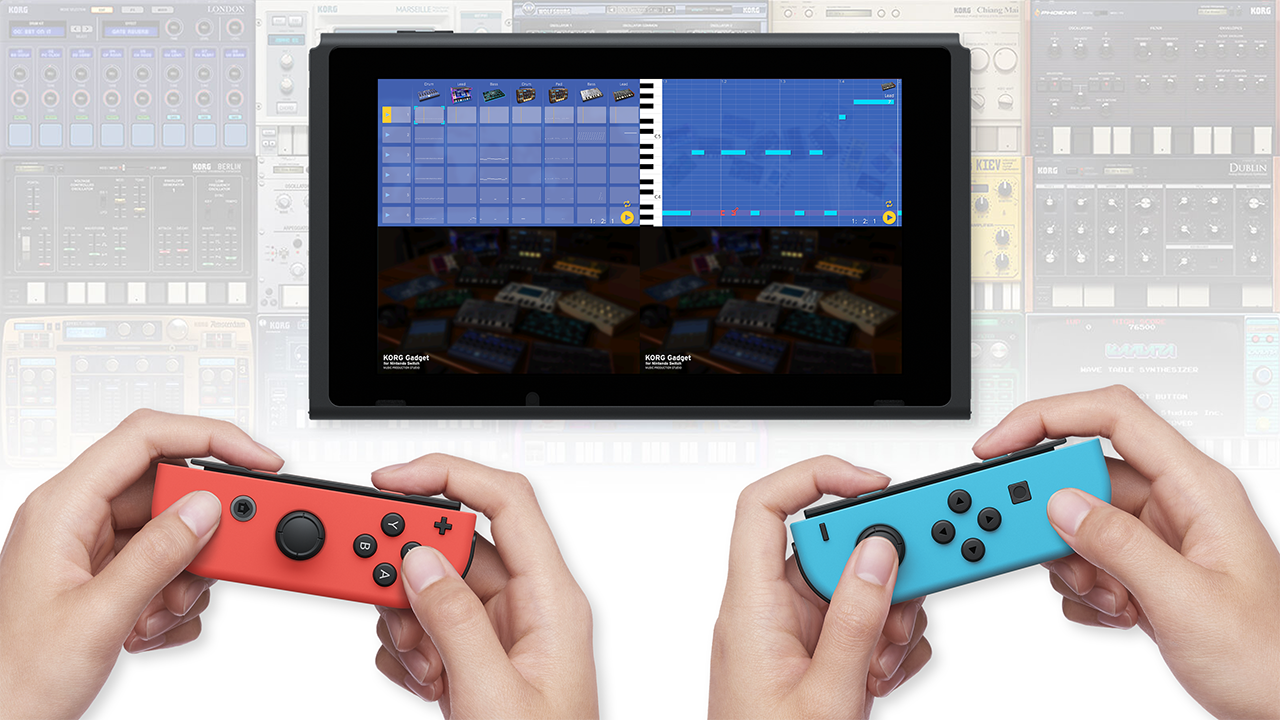 Setting
Remove Joy-Cons from your Nintendo Switch.
Open "Controller" in the HOME menu, and press both SL and SR buttons on the Joy-Con.
This will register the Joy-Con as "horizontally held," and you will be able to operate just with one Joy-Con.
By registering both the left and the right Joy-Cons, two users can play with just one set of Joy-Cons.
The "Controller" setting can also be accessed from the "System" menu on your KORG Gadget.

Instructions
Operations normally allocated to the ZL/ZR buttons can be accessed with SL/SR buttons during Sharing.
The following functions are operated differently during Sharing.
In both, you can adjust the values using the up and down cursor buttons while pressing the A button.
Parameter operations of the gadget and the mixer
Velocity operations on the piano roll screen
Automation operations on the piano roll screen
The following functions cannot be used during Sharing.
Shortcut function of the L button
Adjustment of note length on the the piano roll screen (selecting a portion will allow you to adjust the length)
Parameter operations of the gadget and the mixer using motion
Motion performance, controller performance