When connecting to Mac with both USB and Bluetooth, it may not operate properly.
When using the Control Surface plug-in for GarageBand / Logic, please connect with either USB or Bluetooth.
It will not work properly if Smart Control of your MIDI Device is enabled.
Go to Preferences > Control Surfaces > MIDI Controllers and set Auto to invalid.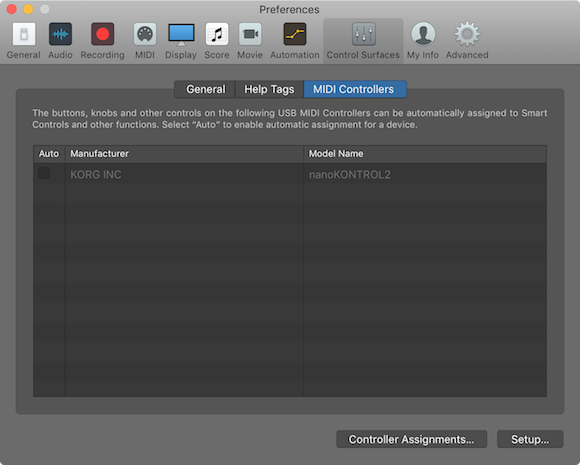 Logic Pro