From this screen, you can manually select and play Patterns, as well as Mute and Solo parts.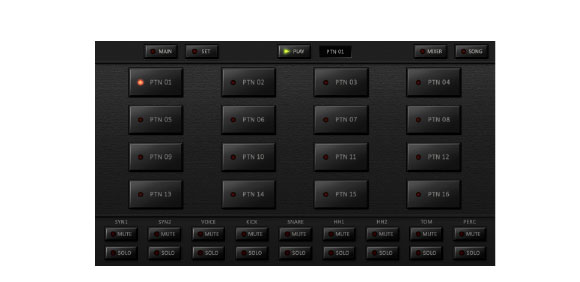 In addition to selecting from Patterns 1-16 and 17-32, you can Mute and Solo each part and each drum
using the corresponding MUTE and SOLO buttons. Use the PLAY button to stop and start the pattern playback.