If you want to keep the sound and effect settings that you have edited, you can save them as a User Program.
1. Tap the Category name and Program name shown in the screen.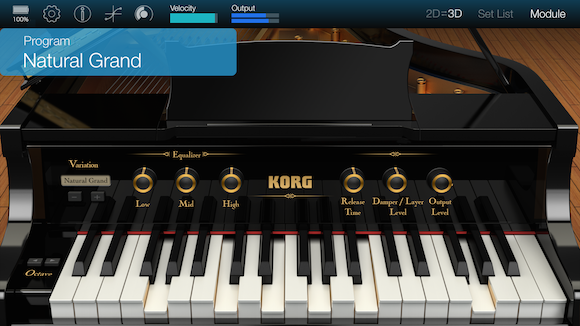 2. Select "User" as the Category, and then tap the "Save Program..." option.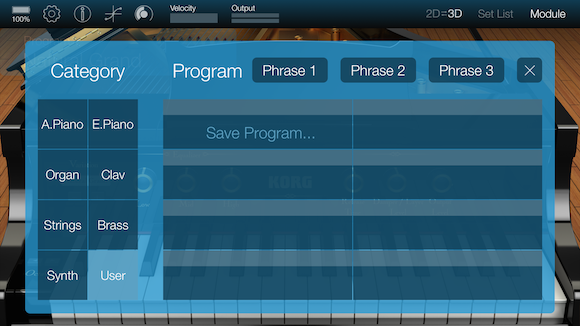 3. Use the on-screen keyboard that appears to give your edited Program a new name. When you've finished entering the name, tap the "return" button.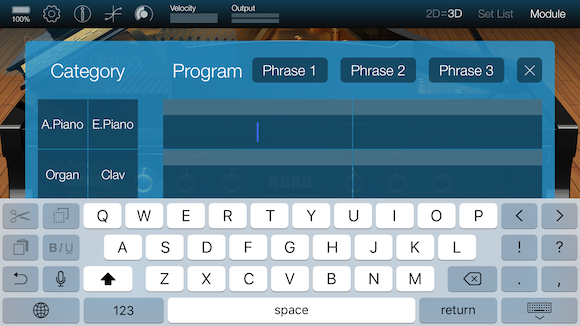 4. Your edited Program is now saved.
Note : You cannot overwrite a Preset Program.