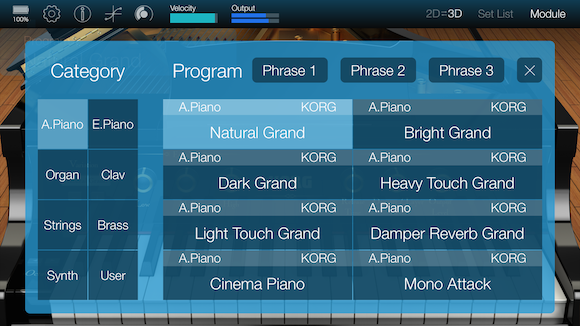 Tap the Category name and Program name shown in the Module screen to access the Program Browser.

In the Program Browser, the program categories appear in the left-hand columns, and the available programs in that category appear in the right-hand columns.


Choose a Category.
Select a Program

The selected program is now active. The module that appears will depend on the selected program. In order to audition the Program, simply tap one of the three "Phrase" buttons to play a musical loop or phrase using the selected sound.



Once you have selected a program, simply tap outside the list.