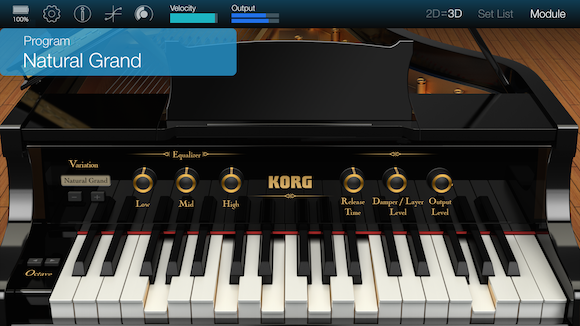 : Displays the remaining battery power of iPhone.
: Here you can control settings such as Bluetooth MIDI, Stereo/Mono operation, etc.
:Displays a help screen that shows the version of the app and provides information about using it.
- Tips : Displays operating hints on the screen.
- FAQ : Displays the "Korg App Help Center."


Note

: In order to view the "Korg App Help Center," you must be able to connect to the Internet.
: This item opens the screen where you can choose a velocity curve to match your playing style.
: Adjust the effect of the Modulation and Ambient.
Velocity:This bar-graph meter displays the velocity values as you perform.
Output:This stereo meter displays the volume while you perform.
2D=3D:Switch the display of Module in 2D or 3D.
(2D mode only the Chord / Scale function)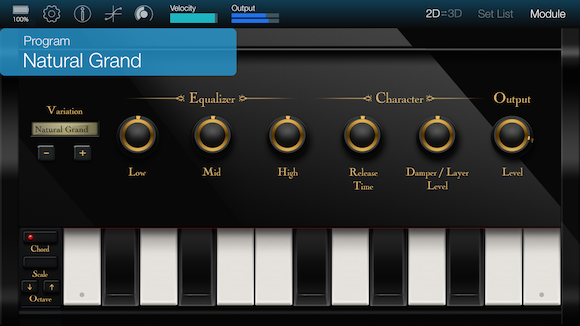 Set List:Tapping this item will open the Set List screen.
Module:Displays the module screen.