The iELECTRIBE for iPhone provides audio export mode.
Exports one-shot loop playback of the current pattern as an audio file. In addition to exporting the finished patterns, you can export the patterns with various settings. You can also solo parts and bounce them individually, modulate knobs during the bouncing process, etc. Basically, whatever you hear as a result of settings made to the pattern is what you will hear in the audio file.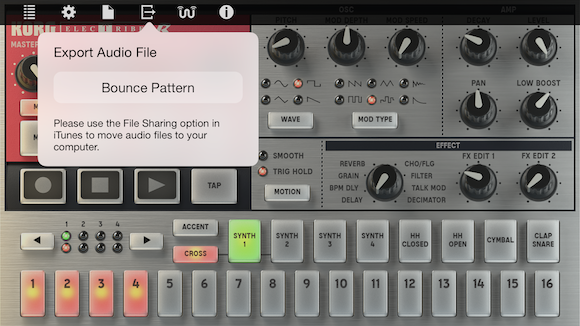 Tap the MENU button to open the menu.
Tap the Export button in the menu, located on the upper side of the settings panel.
Tap the Bounce Pattern button.
The current pattern will be exported.
You can continue to work with the exported audio files on your computer.