Follow the steps below, please to restore.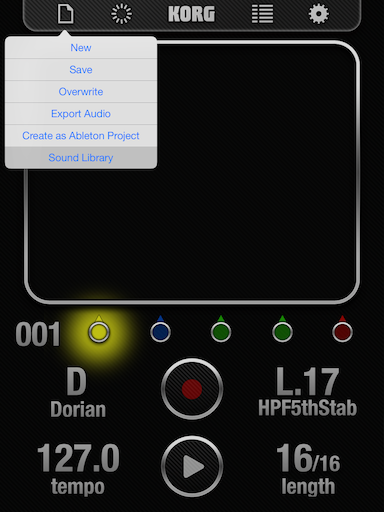 1. From the menu on the top left of screen, please select the "Sound Library".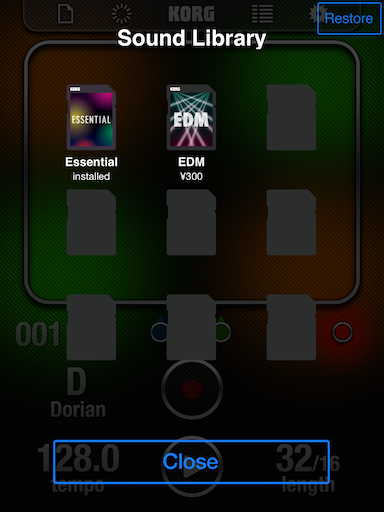 2. Please select the "Restore" is displayed at the top right of screen,.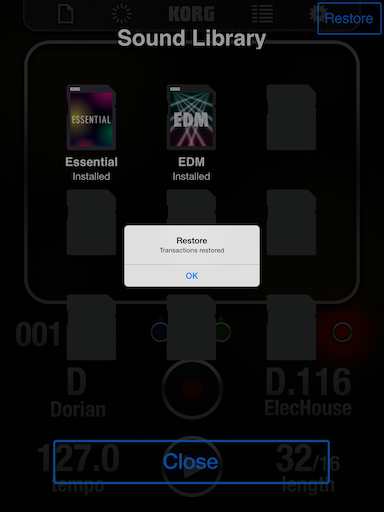 3. Then press the "OK" it appears as "Transactions restored".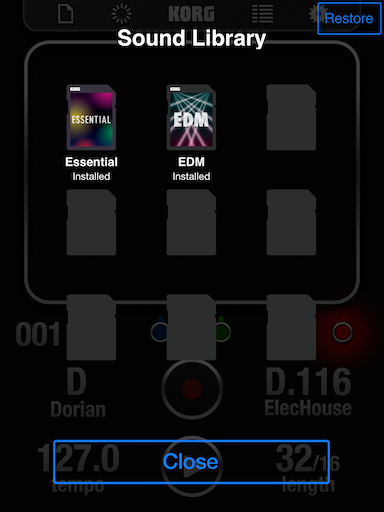 4. The sound library additional sound source is re-download now complete.