Yes. To do so, please download and install KORG Software Pass first.
If your computer is not connected with internet, you will see a screen below, please follow the on-screen instruction to complete offline authorization.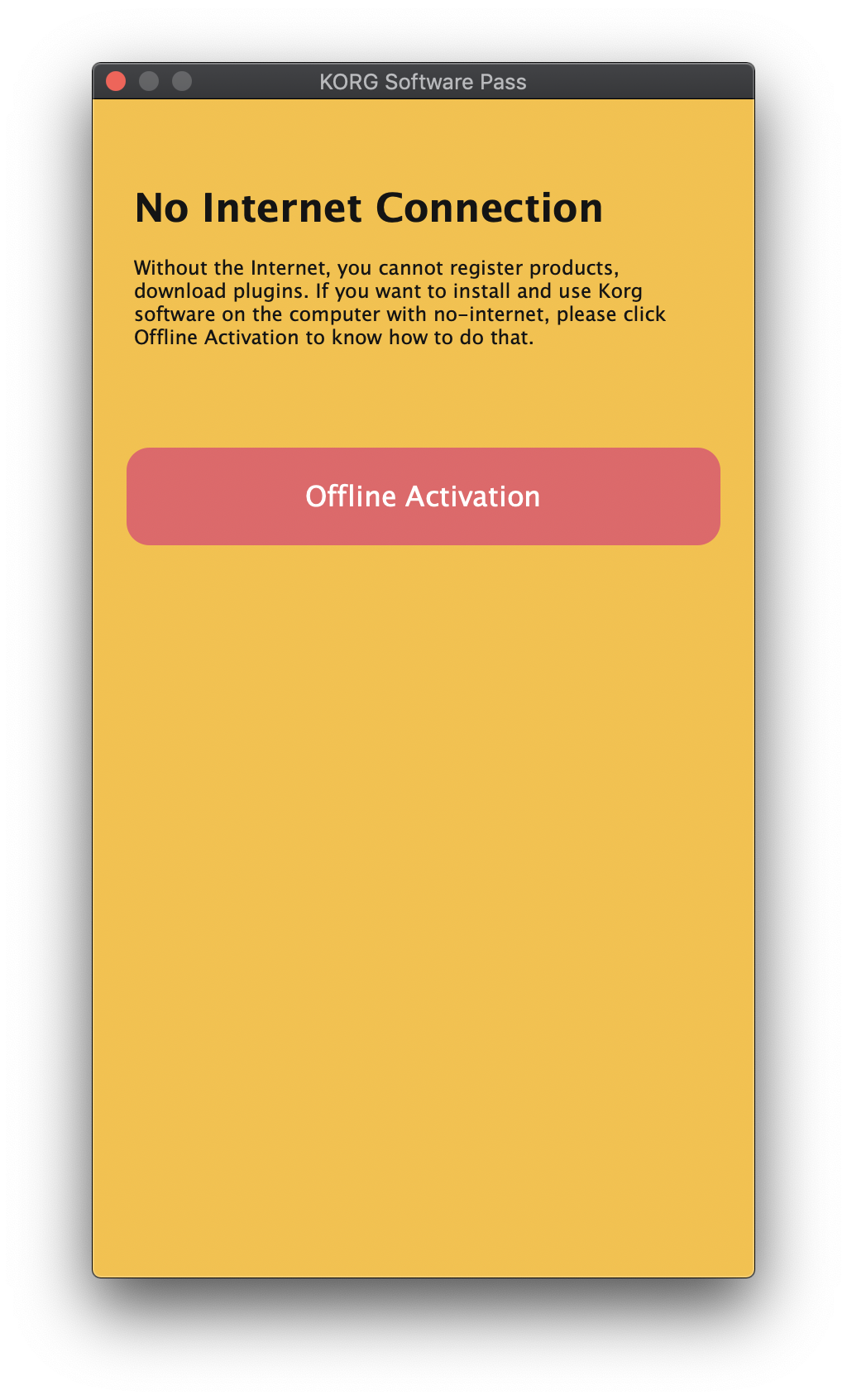 If you would like to make offline registration on an online computer, please click "Register new product" on the top right corner of the screen. In the next screen, input your product code then click "Start" button while holding down the shift key.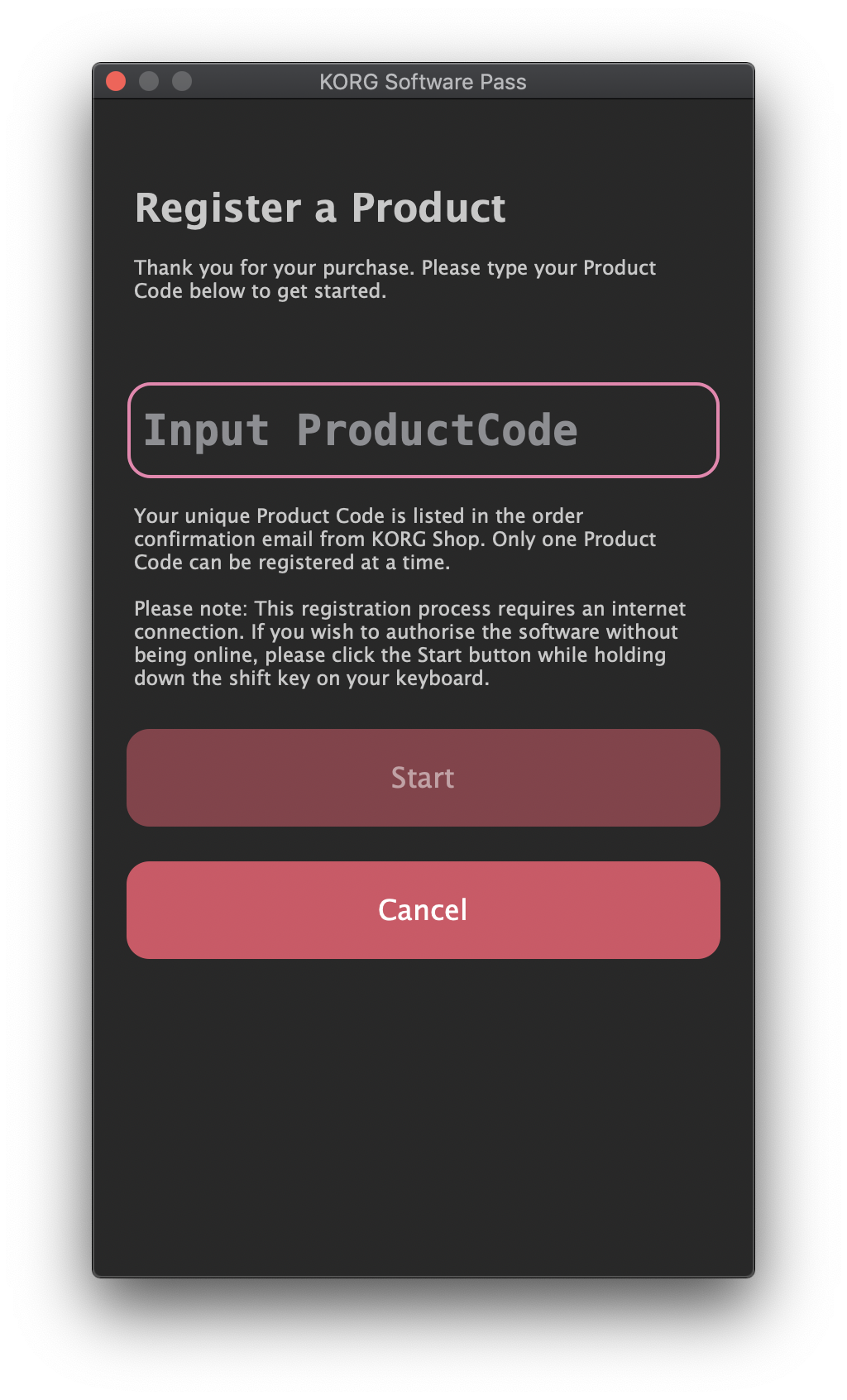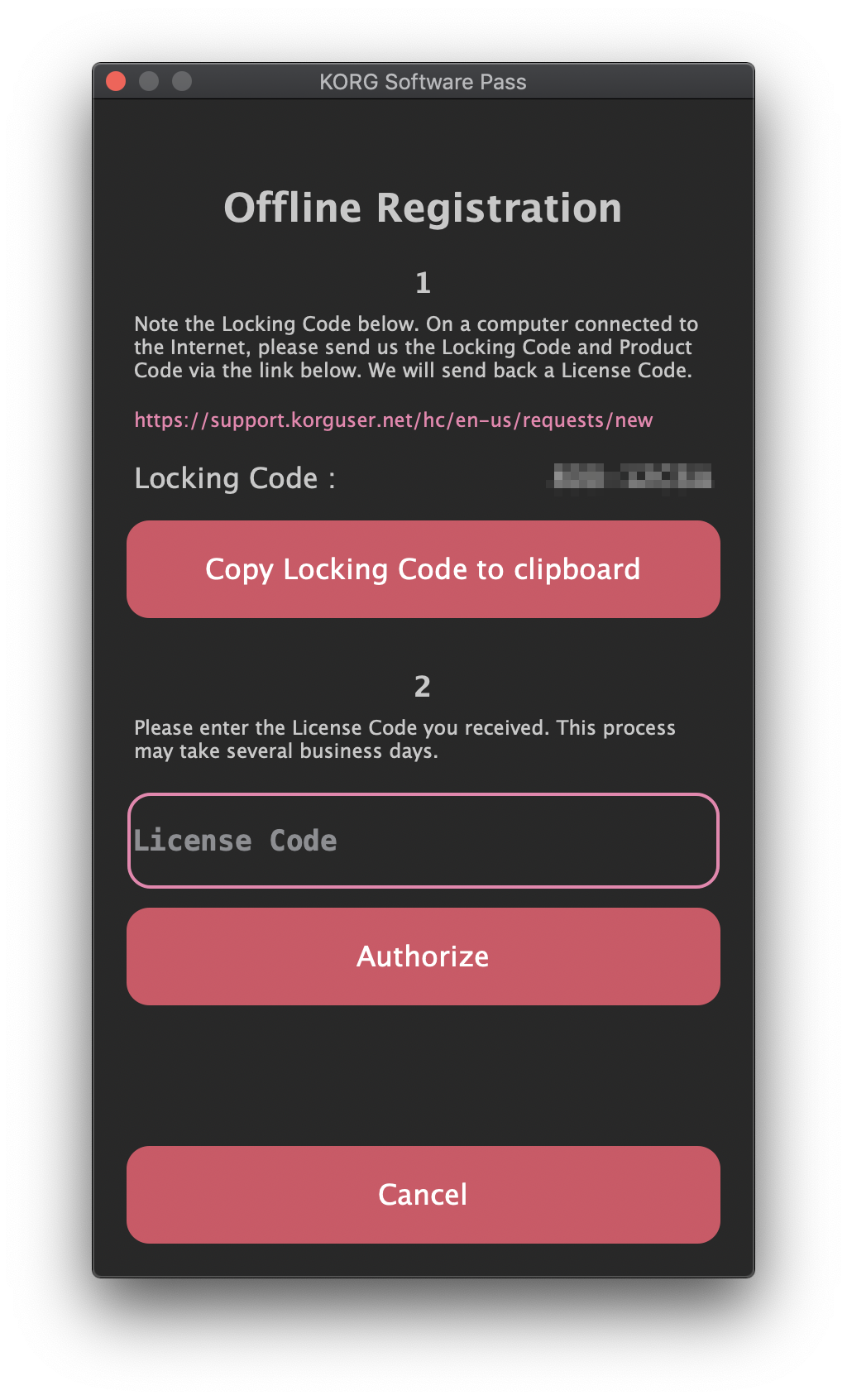 Please note a locing code which will be displayed at the next "Offline Registration" page, and contact our support desk to get a license code. Enter the code and click "Authorize" to complete.