This imports data from the KORG Legacy Collection Mono/Poly.
The data imported can be written to the iPad/iPhone and loaded into the iMono/Poly app, using iTunes software on a computer.

From the KORG Legacy Collection, please export the file as follows.
FILE button> Save> Bank or Program. It imports into iTunes software.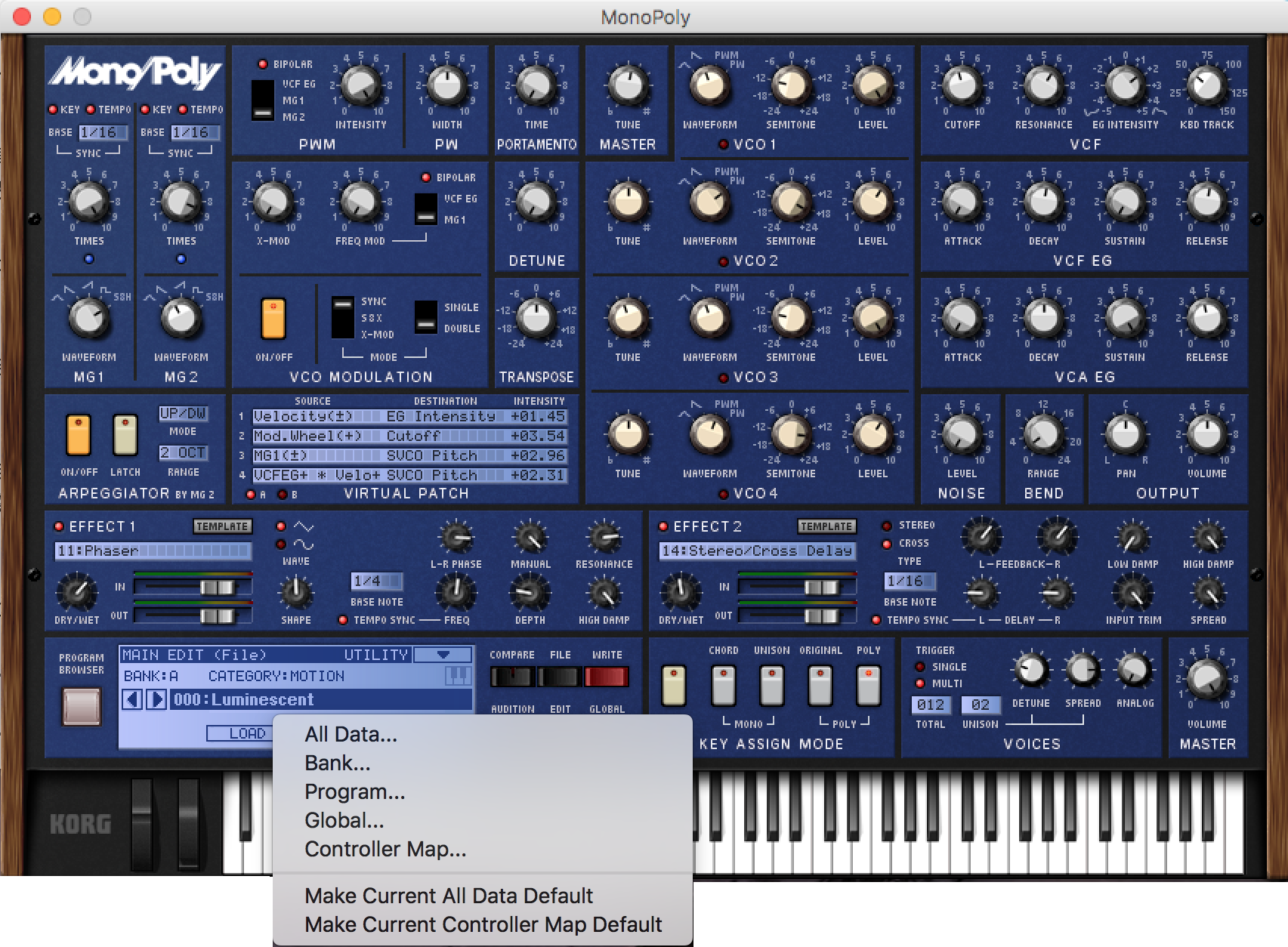 The file formats that can be imported into KORG iMono/Poly are as follows.

Bank File: .mp4bank
Program File: .mp4prog

* You can not import fxb / fxp of KLC Mono/Poly.